When a brief to design the interior of a 6 bedroom, 4 reception room barn conversion landed on my desk in January this year, I was blissfully unaware of what was about to crash into our lives.  Six weeks later, the world became a different and rather surreal place.
We had been asked to create an elegant but comfortable home for a young family in the Cotswolds. It was to include separate spaces to work, relax with their baby and entertain weekend guests.  The perfect project: delightful clients who were receptive to new ideas; none of granny's 'objets d'horreur' to work around; original wood beams and lots of natural light but otherwise all rather bland.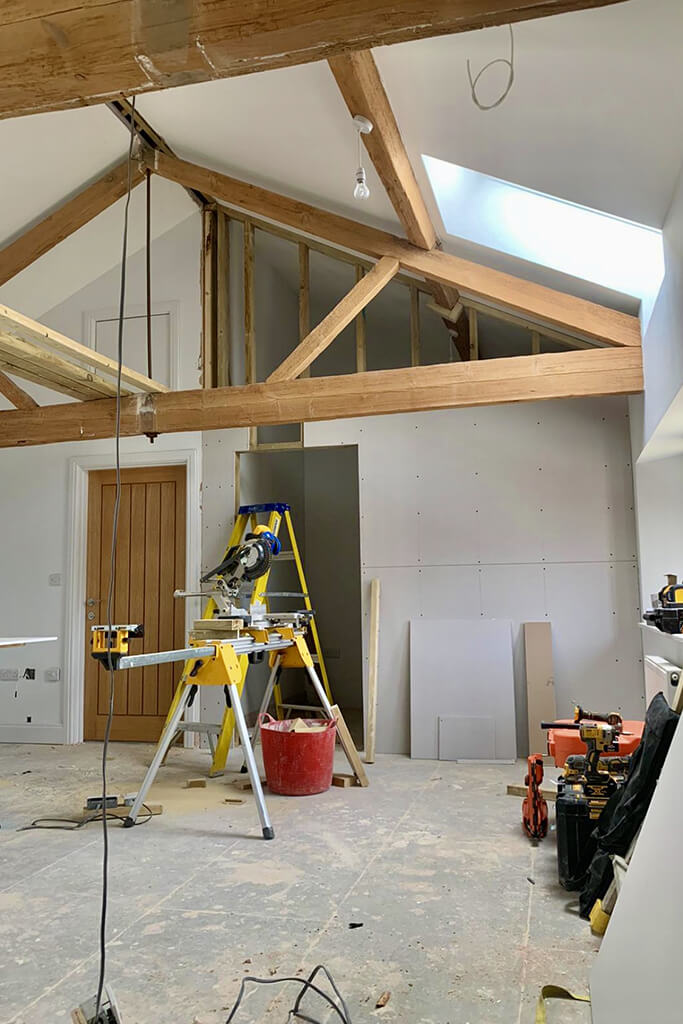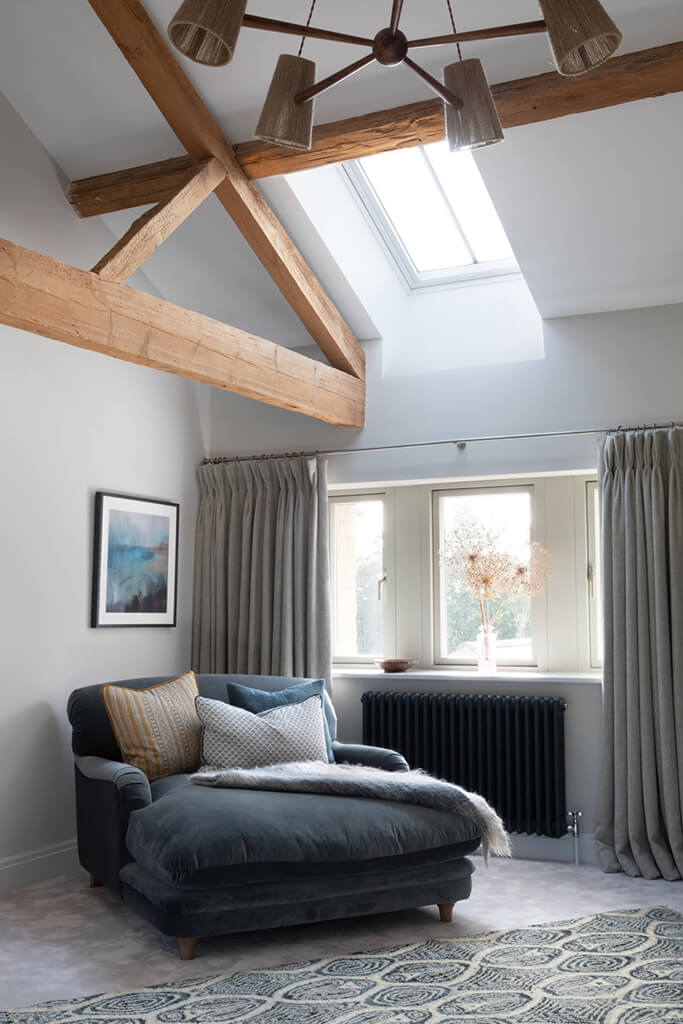 Designs and plans for building were agreed in February and our clients were excited with our proposals.  Builders were engaged to start work in early April for June completion.  And then all our lives turned upside down.
Fortunately, the house was to be unoccupied throughout and https://www.cotswold-property.com, who are completely wonderful builders, were determined to work safely within Government Guidelines during lockdown. That effectively meant only one trade at a time and with no guarantee that materials would continue to be available.
In mid-March, when it became apparent that a worldwide shutdown was imminent and, mindful that shipping and supplies might stop at any moment, we embarked on the immense order list.  We could only communicate with our clients remotely; so furniture was selected using an iCloud photo share backed up with Zoom calls.  Happily, many of our favourite suppliers came up trumps but some of the little, niche businesses on whom we rely for quirky, individual touches had temporarily closed.
So we Googled, adapted, Googled again and prayed (with so many delivery dates given as approximate) it would all arrive.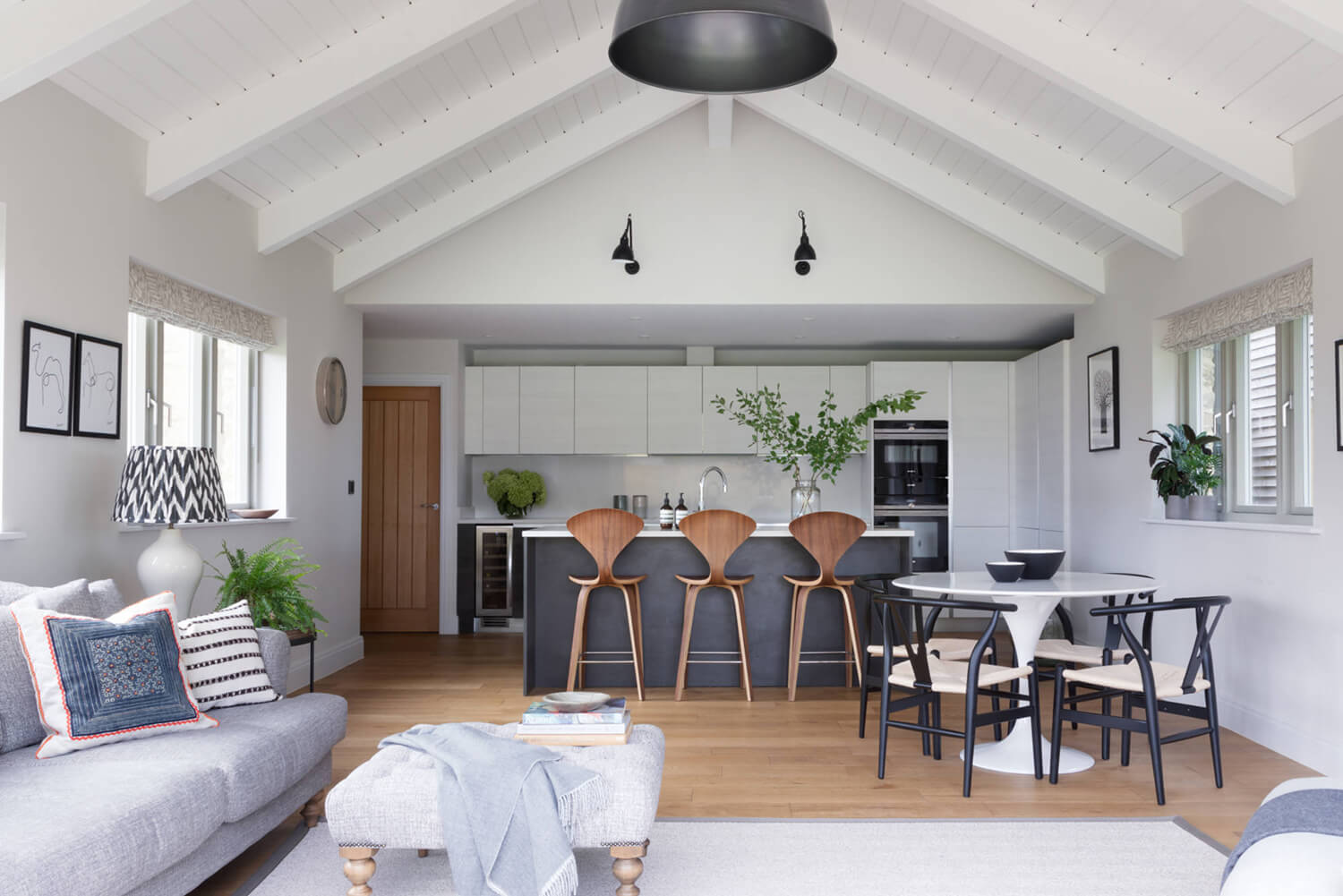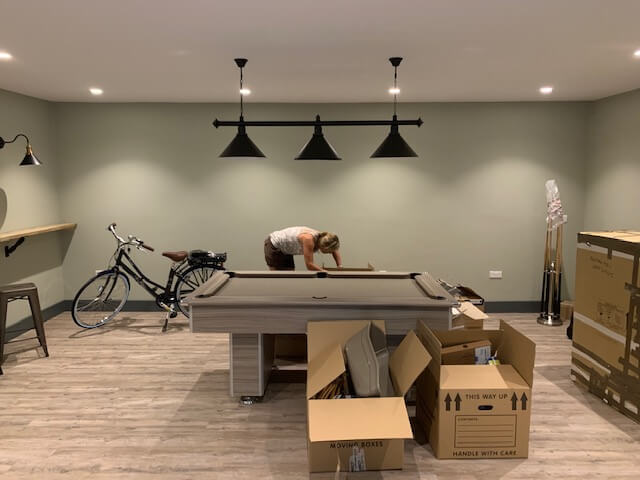 You couldn't see me for boxes a couple of hours before this photo was taken!
The entire project was completed only a month later than originally planned.  Better still, with a couple of exceptions, all the furnishings appeared on time and (huge sigh of relief!) there were no nasty surprises.  The owners, who had not been able to visit the site since our initial meeting, were thrilled with their new home.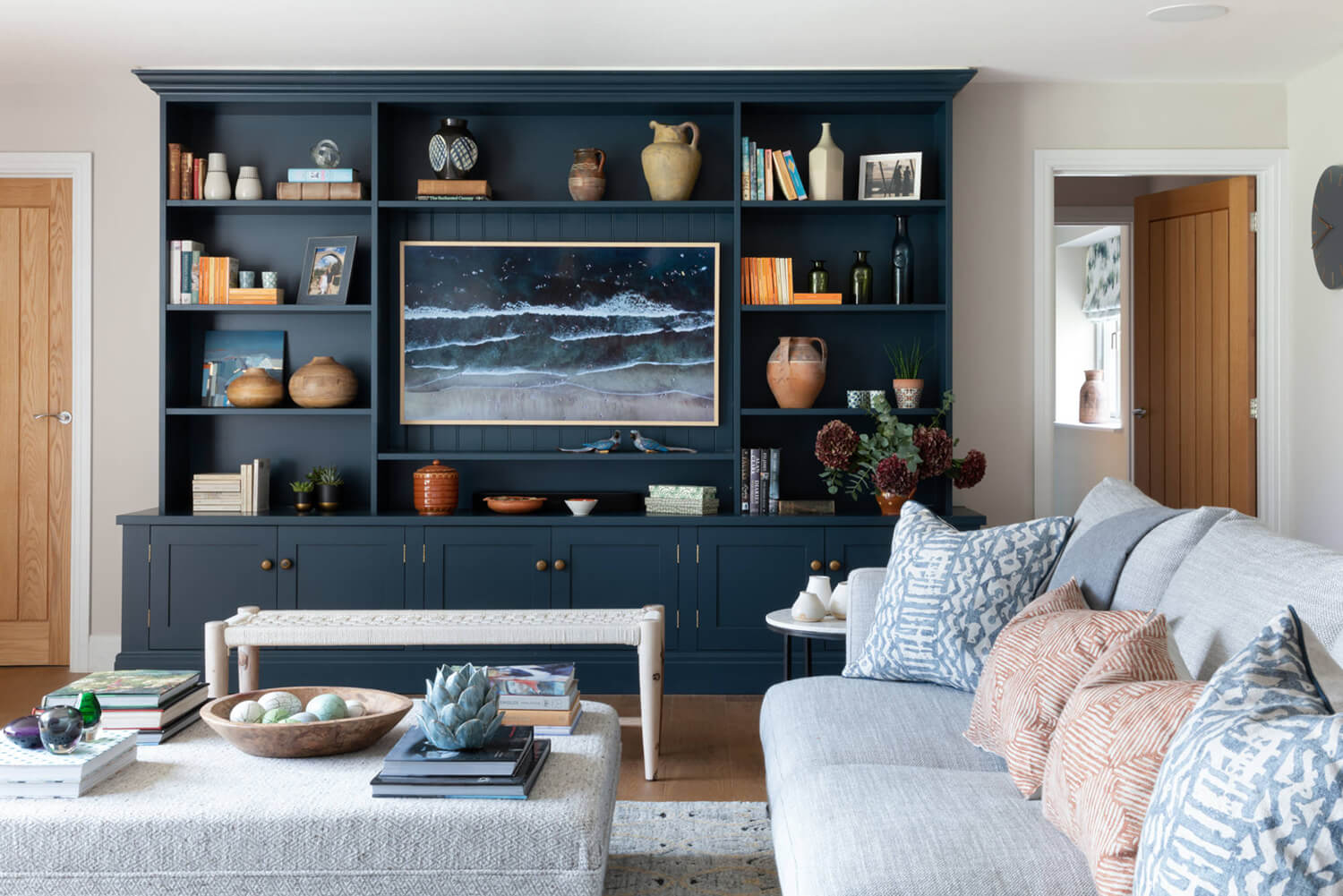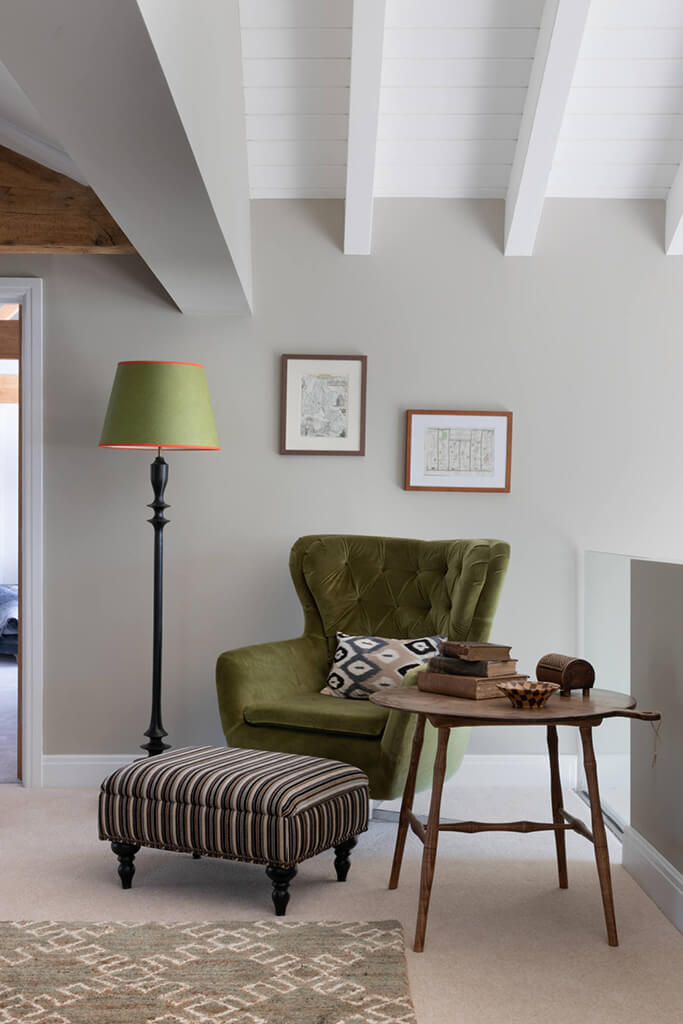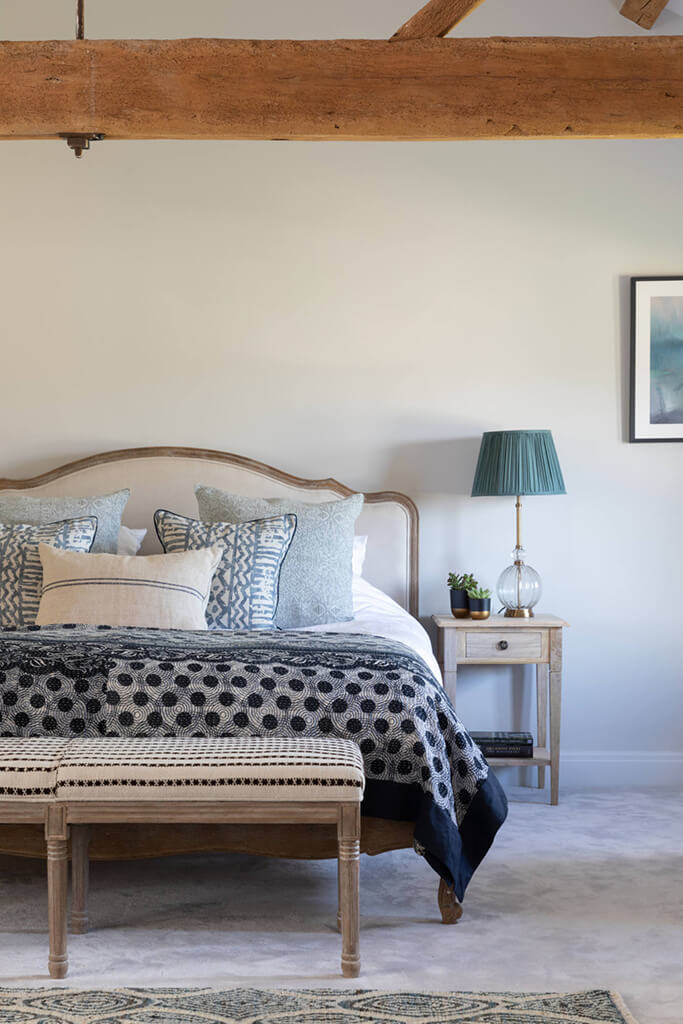 So it's absolutely possible to design a property during a worldwide lockdown.  If you would like help with designing your home please get in touch with us at www.j-hdesigns.com
Photographs (all except the 2 amateur shots of a building site and me unpacking boxes) courtesy of Paul Craig Photography. http://www.pcraig.co.uk
Share this story, choose your platform: