As interior designers based in the Cotswolds, we're blessed with a wonderful choice of suppliers for our furnishings and home accessories. From local craftsmen to contemporary designers to curators of fabulous vintage items, here are ten of our favourites.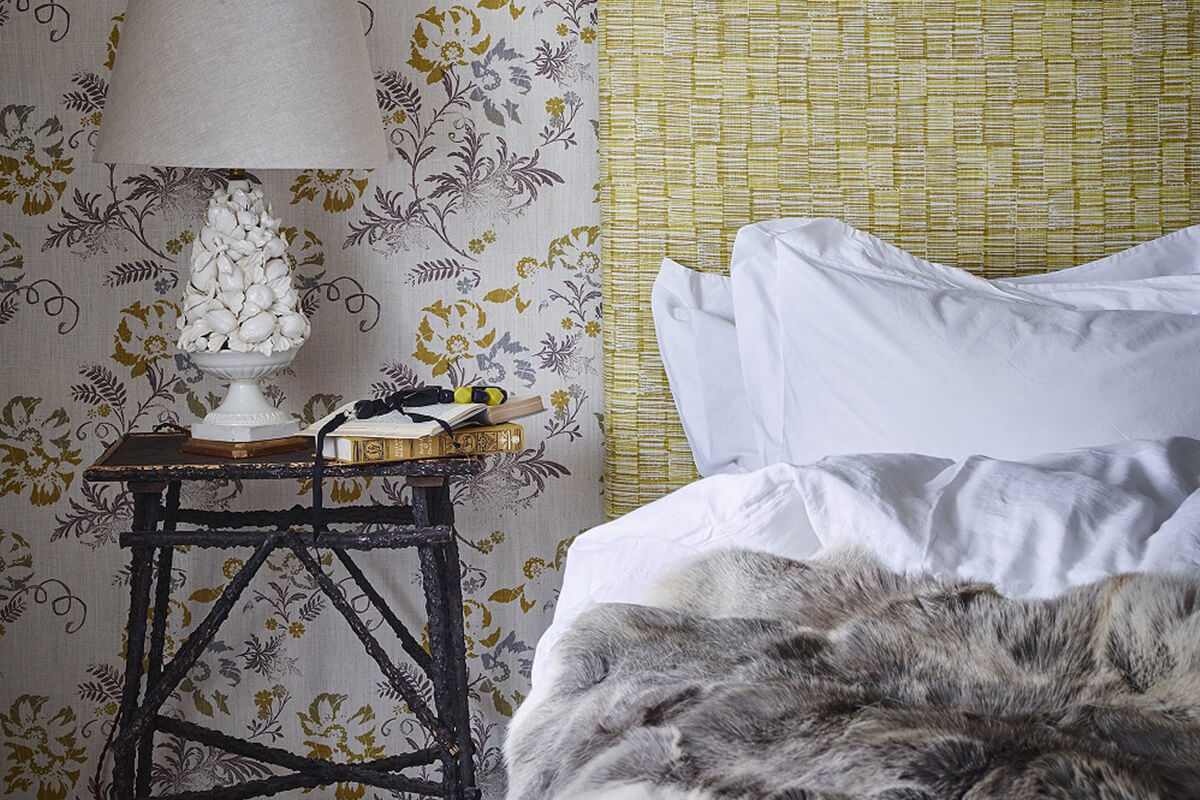 FABRICS AND WALLPAPER
Rapture & Wright
Rapture & Wright offer great contemporary fabrics and wallpaper screens, printed to order from an old cow shed in Gloucestershire. The colours are absolutely perfect for Cotswold homes.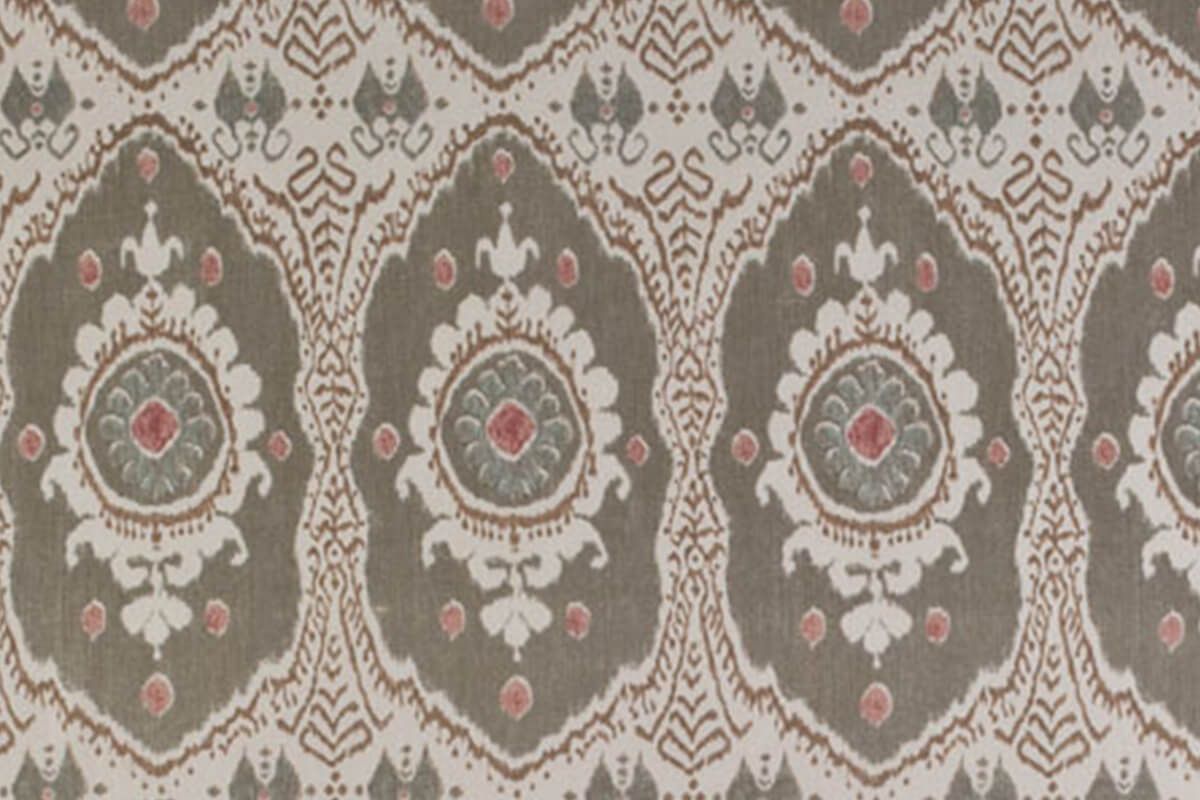 FABRICS AND WALLPAPER
Lewis & Wood
Based in an old mill in Stroud valley, we love the contemporary twist on classic, Oriental and African designs that Lewis & Wood give to fabrics and wallpapers. They also offer unique wide width wallpapers with huge prints, which still look good in cottages. The linen quality is superb.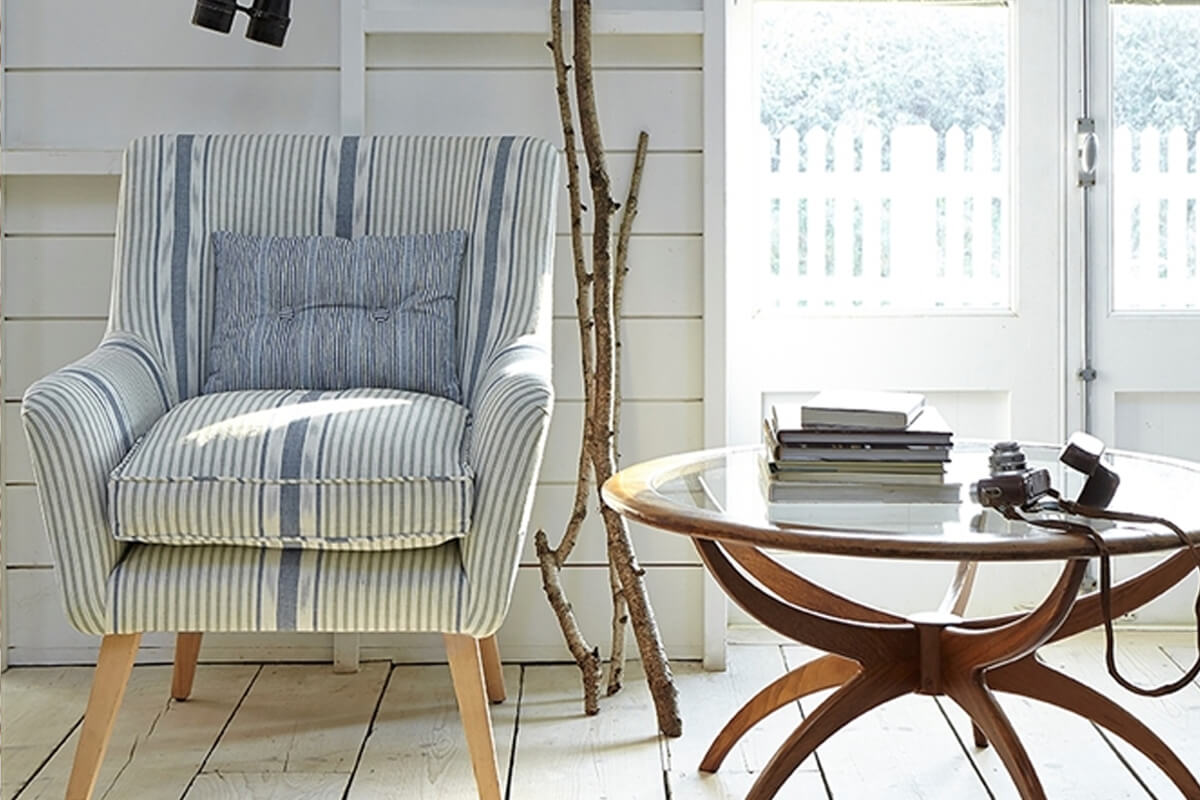 FABRICS AND WALLPAPER
Vanessa Arbuthnott
Offering a very wide collection of fabrics, wallpapers and furniture, we often use them as a trade supplier for our projects.  The colours tend to be soft and the styles have country or midcentury flavours. They have a recently-opened shop in Cirencester.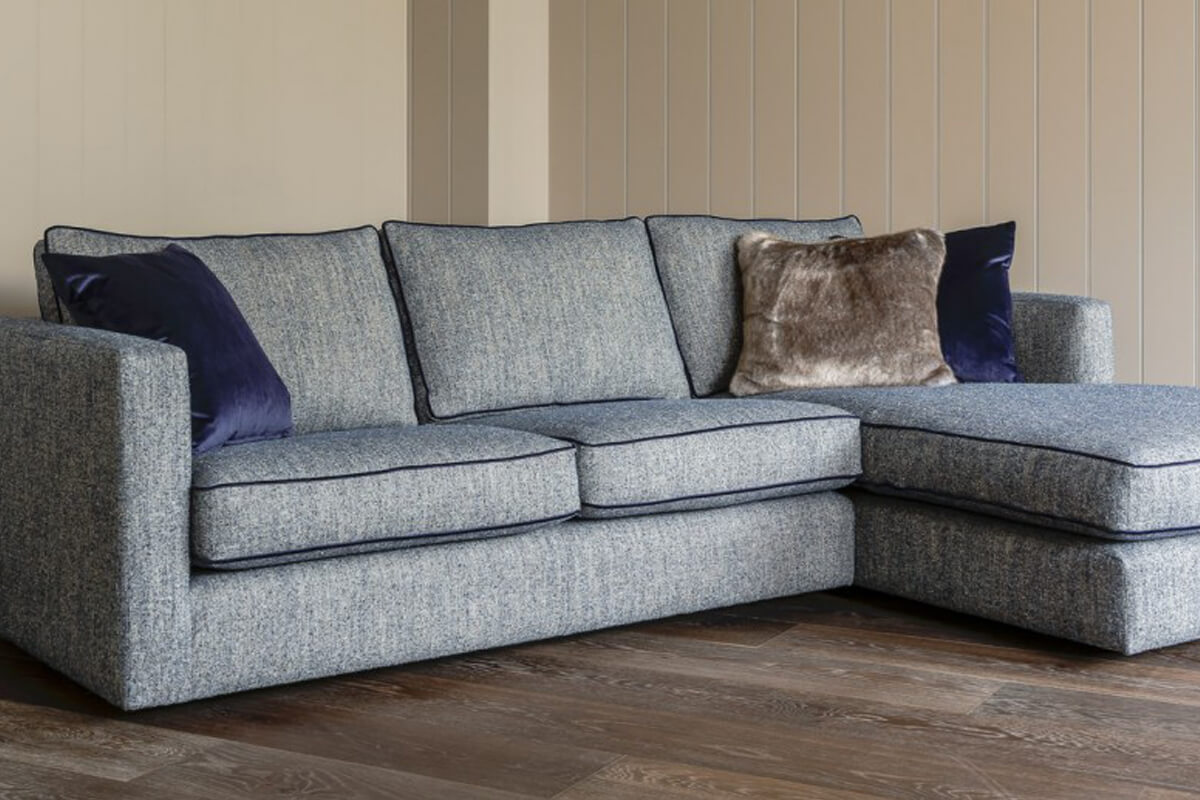 FURNITURE
Tamarisk Designs
Tamarisk Designs are a trade-only supplier so we will often take our clients along to their local showroom to try their furniture for size. We frequently use their chairs, sofas and corner groups – classic yet very comfy!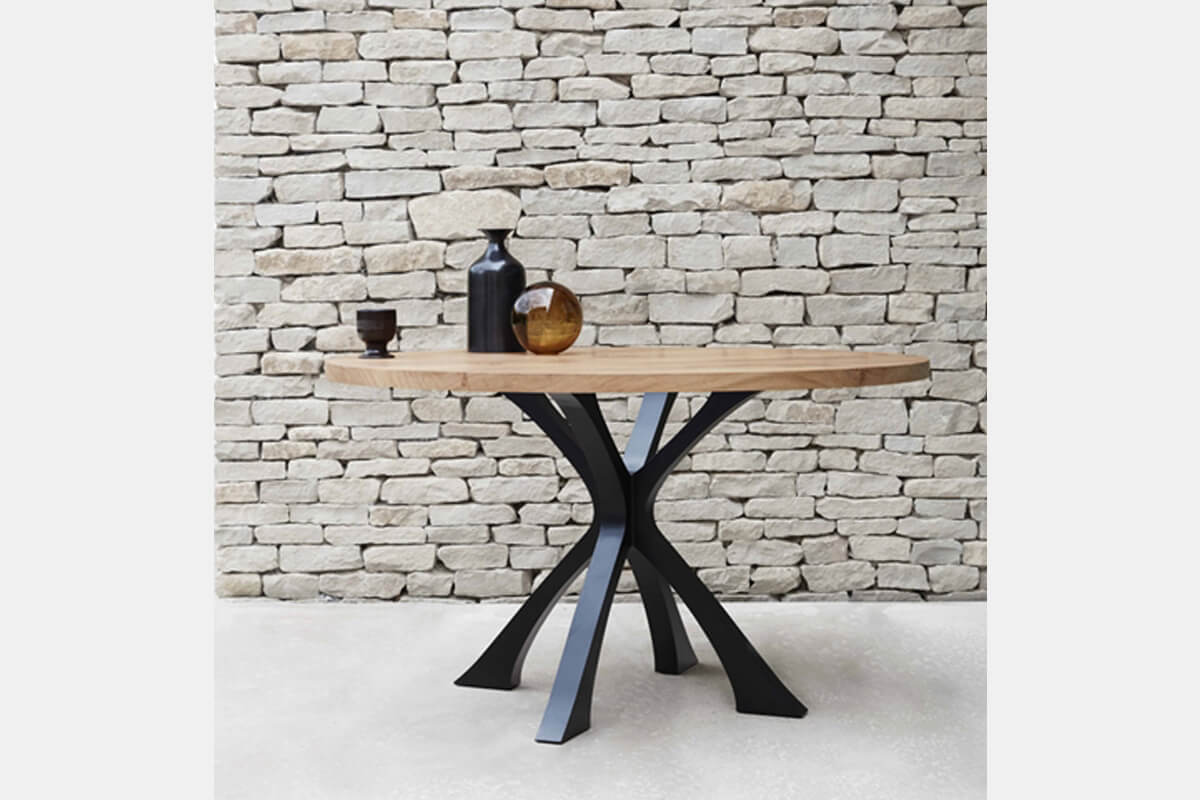 FURNITURE
Tom Faulkner
They have a showroom in London but a factory in Swindon, so they count as local! Very elegant handmade furniture in steel, bronze, stone, wood and glass: great statement pieces.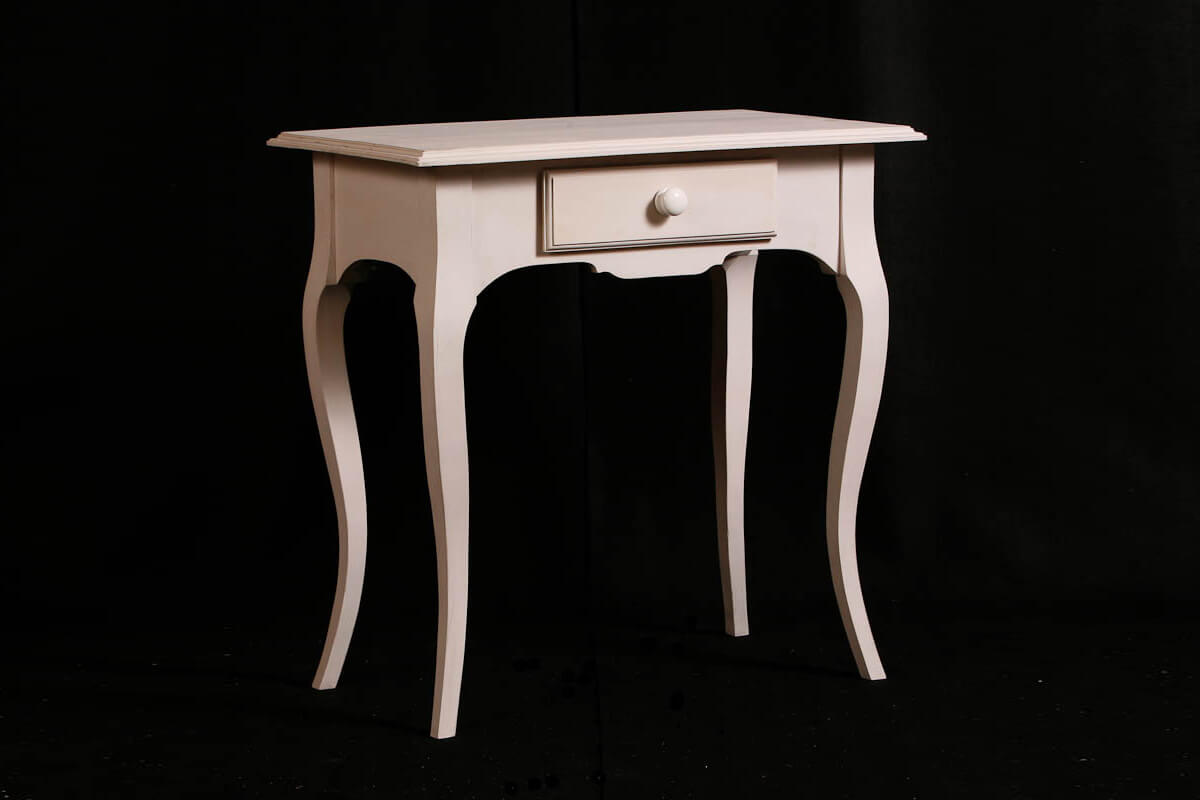 FURNITURE
Scumble Goosie
A quite unique supplier in Stroud valley, Scumble Goosie offer bespoke and ready-to-paint furniture and accessories, mostly based on 18th Century Gustavian & French designs with slight Shaker twists. We find them great for useful, inexpensive things like radiator covers and bedside tables.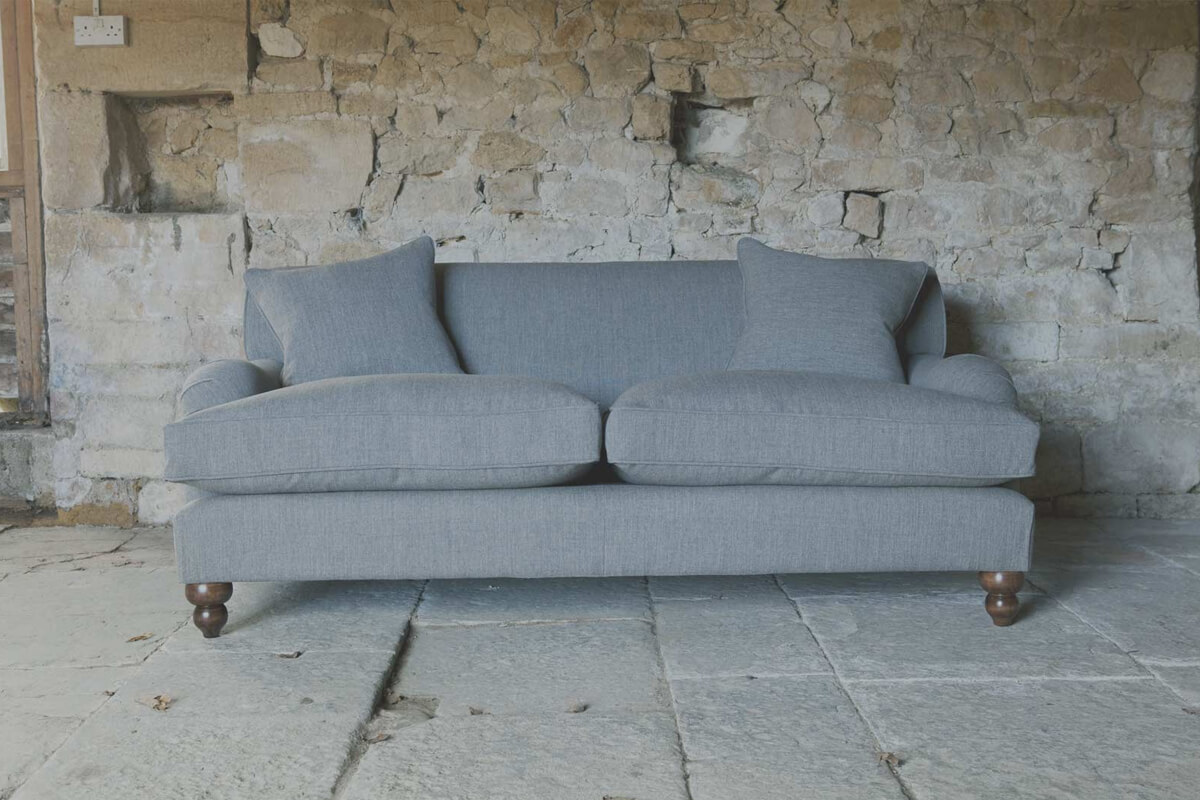 FURNITURE
Uptec
We love this small, family run business near Winchcombe. As an upholsterer, sofa and chair manufacturer they are very accommodating for one-off pieces (like the one above) and always a pleasure to work with.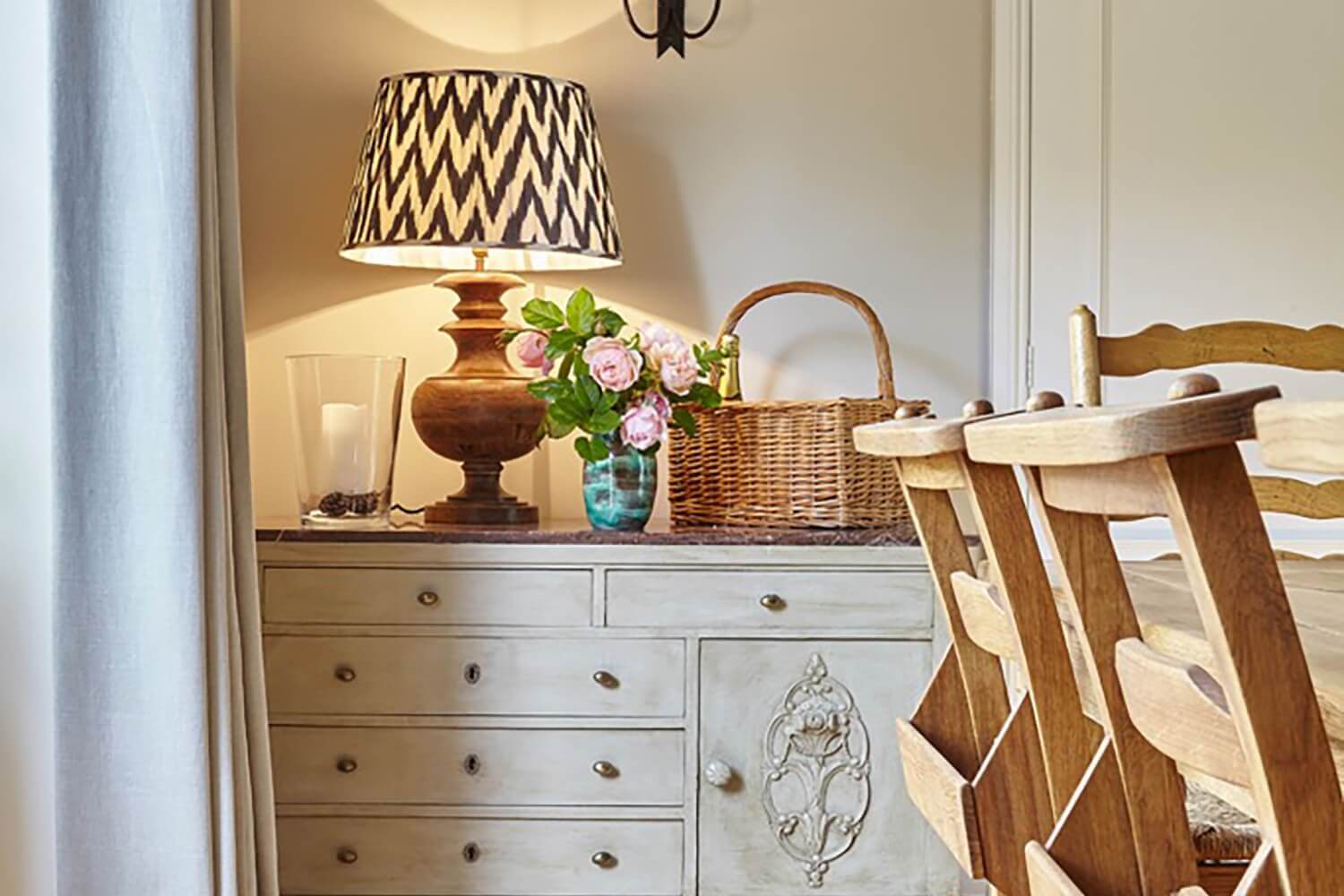 LIGHTING AND ACCESSORIES
Pooky Lights
For designer lighting Pooky are hard to beat, offering a very wide range of beautiful, contemporary table lamps, pendant lights, floor lamps and lampshades. Their main showroom is in London but they also have a warehouse and showroom in Andoversford, Glos.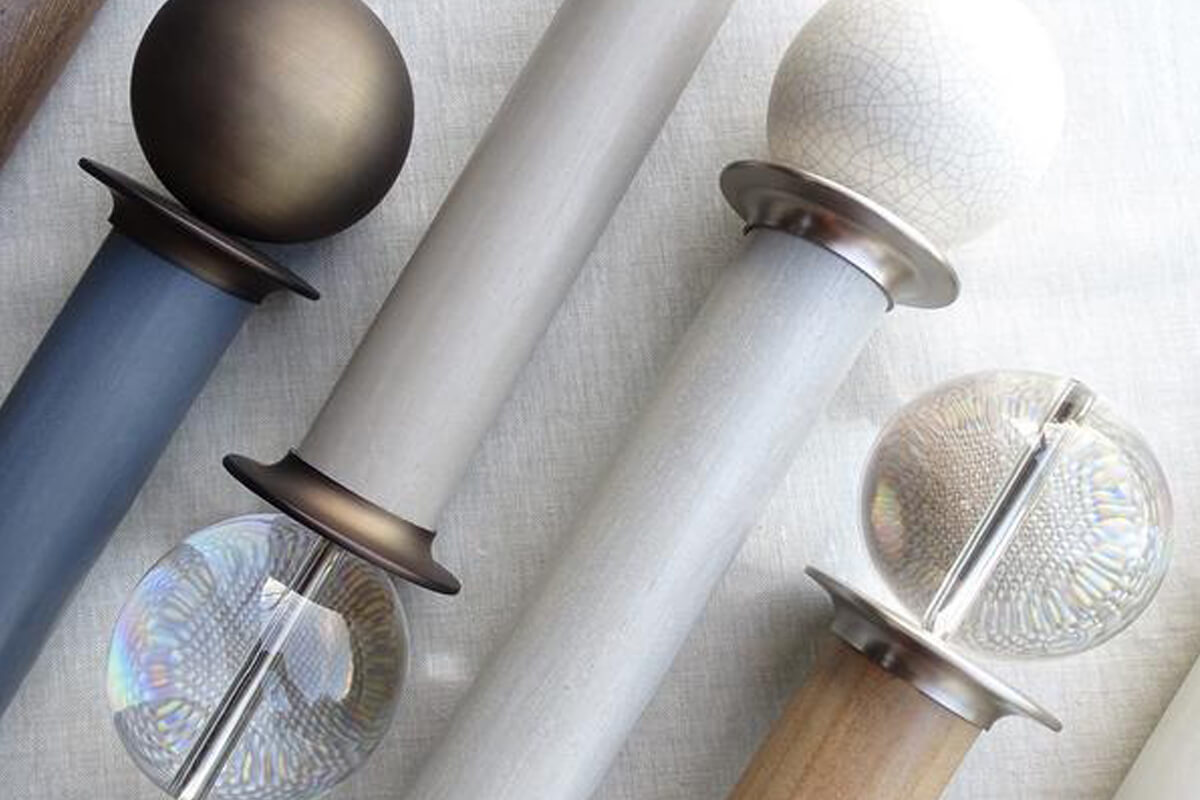 LIGHTING AND ACCESSORIES
Walcot House – Designer Curtain Poles
Walcot House offer beautifully-engineered designer curtain poles in very sleek, contemporary finishes. We love their unique finials – just the kind of detail that really lifts an interior scheme.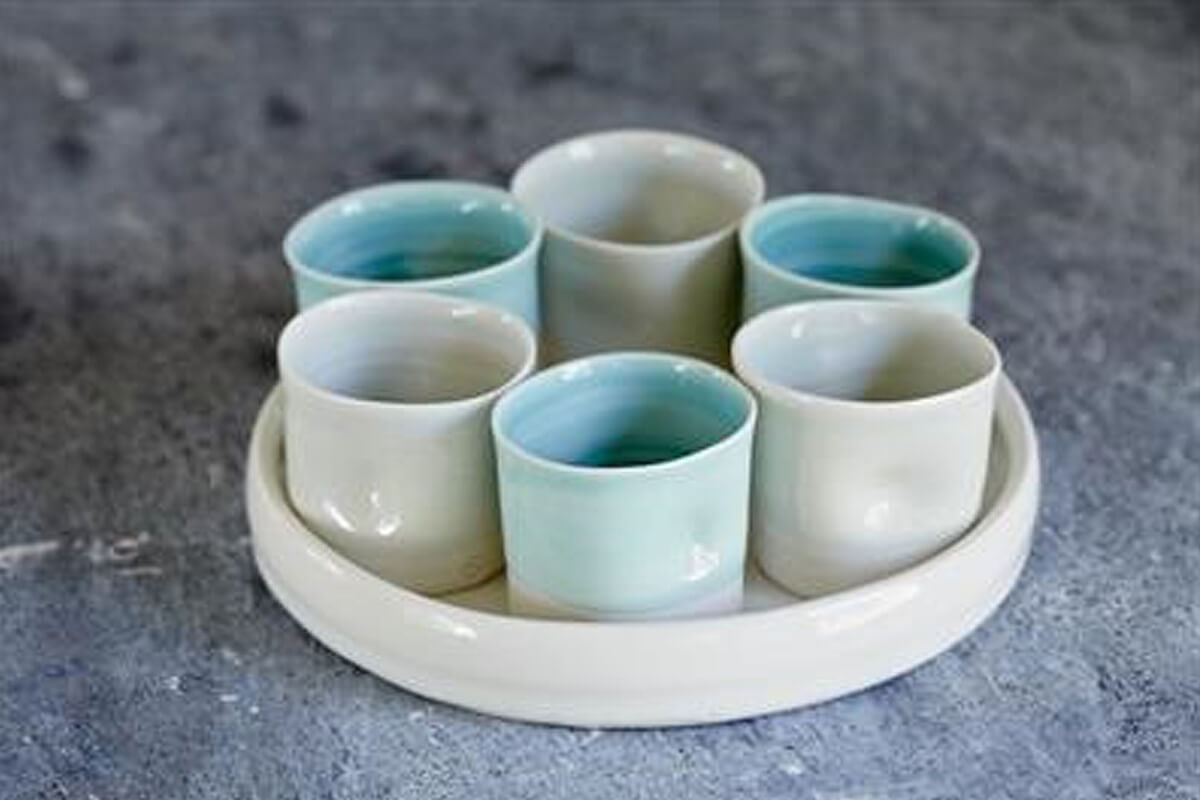 LIGHTING AND ACCESSORIES
Sarah Field Ceramics
We love Sarah's hand-thrown porcelain tableware: really pretty colours and shapes. Her studio is near Cirencester and is highly recommended.
Share this story, choose your platform: