We pick eight of the most beautiful Cotswolds places to be indoors…
When you mention the Cotswolds, most people think of the great outdoors… Rolling hills, footpaths and bridleways, ancient woodlands and villages of honey-coloured stone. But the Cotswolds can also be rather great indoors.
As interiors designers we've always got an eye out for beautiful, stylish and interesting rooms and buildings. Here, in no particular order, are eight of our favourite Cotswolds interiors for all sorts of occasions…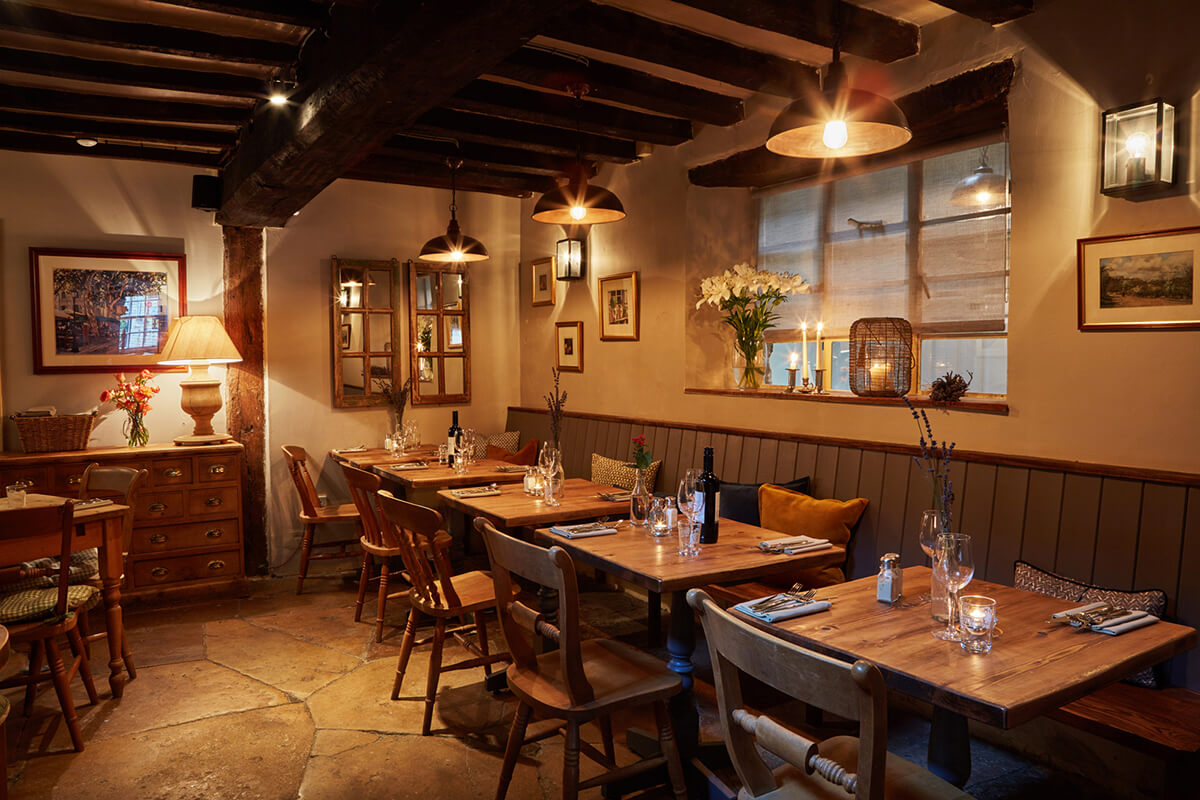 FOR A DRINK
The Angel at Burford
The Angel pub in Burford won the Best Costwolds Pub 2016 award, and with good reason. This 16th Century coaching inn has fantastic food (including plenty of options to cater for even the most unusual diets), a warm, cosy atmosphere and gorgeous interior décor very much in keeping with the Cotswolds character.
Of course, we would say that as we happen to be the interior designers responsible (see the project case study here) – but go and have a look for yourself if you don't believe us!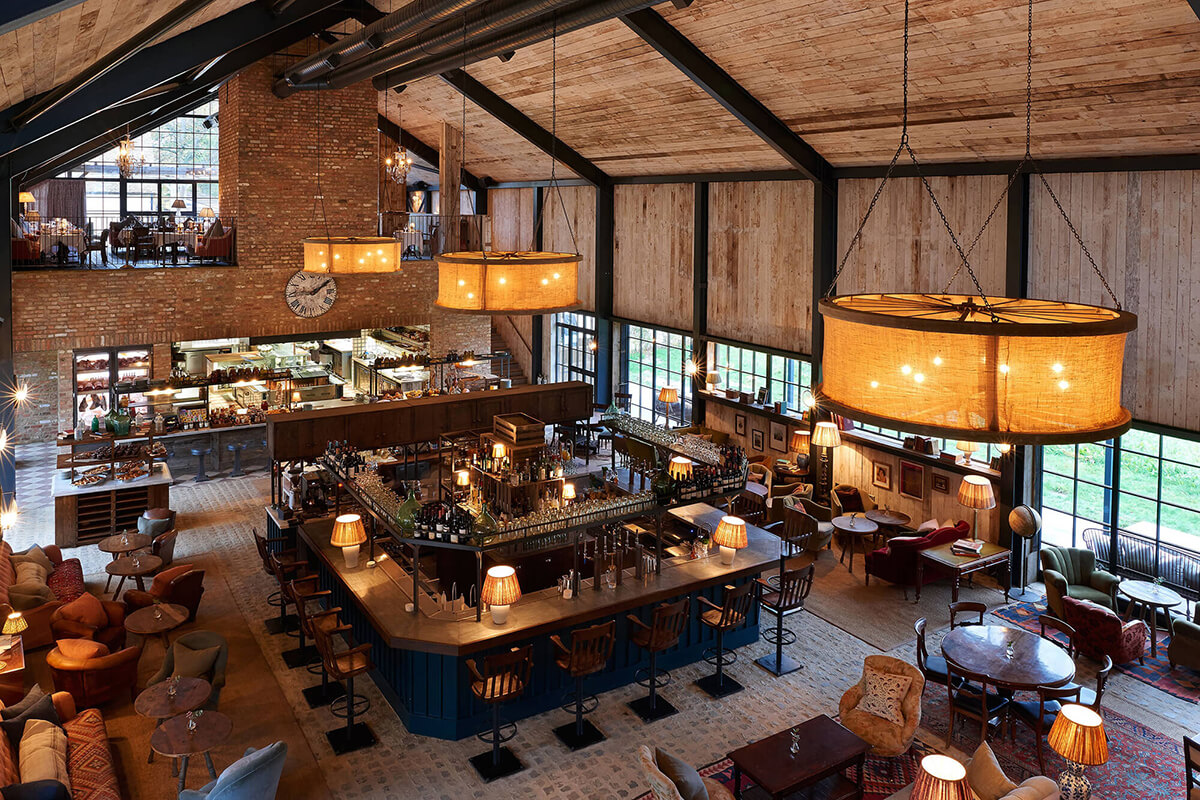 FOR A PERFECT WEEKEND BREAK
Soho Farmhouse
We didn't design this one, but we rather wish we'd had the idea. This Cotswolds addition to the Soho members' club hotel family is a complex of cottages, farmhouses and barns, all furnished beautifully. The Main Barn bar/restaurant with its exposed brick and wood, bathed in natural light, is quite stunning.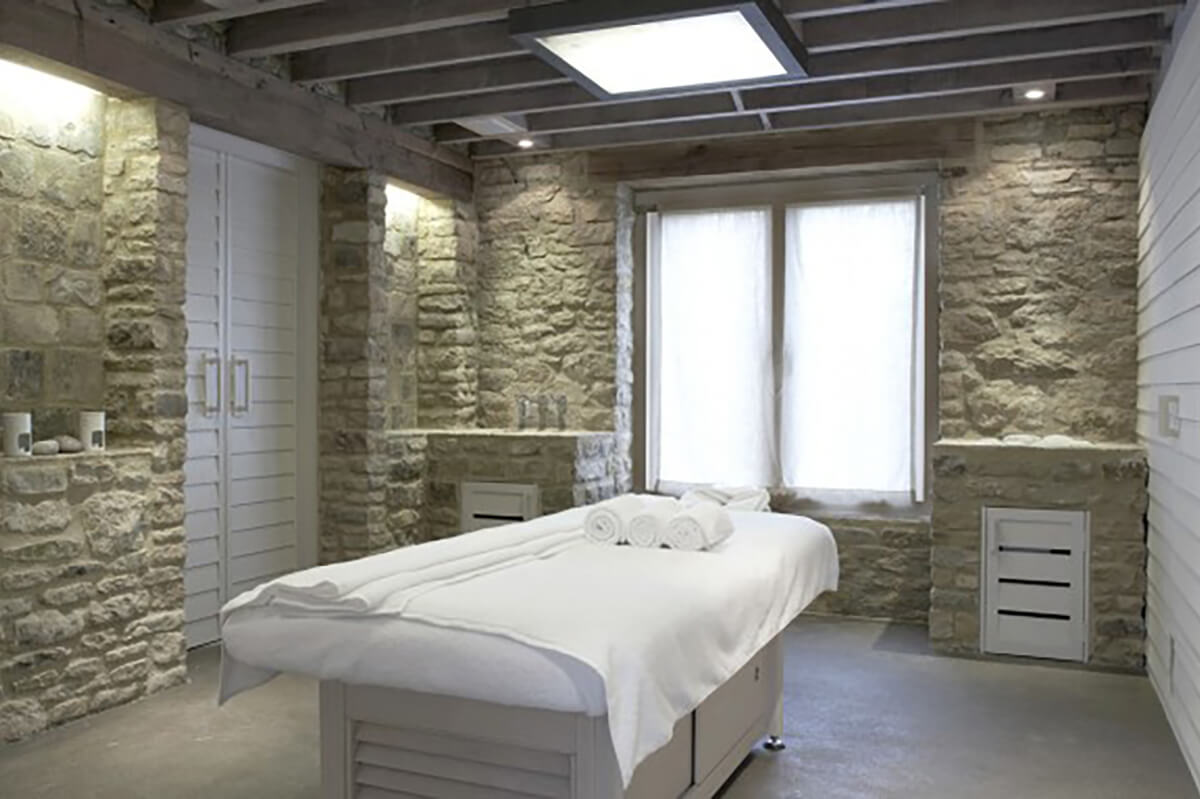 FOR SHOPPING AND LUNCH
Cirencester Corn Hall
For indoor shopping in the Cotswolds the recently refurbished Corn Hall and Arcade is the place to go. You can find fabulous clothes at Sue Parkinson, and browse the craft market and a host of other upmarket retailers. For lunch we love Made By Bob, with its open kitchen and very engaging chef Bob Parkinson (currently being refurbished, so we can't wait to see what it looks like!).
FOR DINNER
The Old Butchers, Stow on the Wold
Set, as the name would suggest, in an old butchers' shop, this is a lovely, quirky but down-to-earth restaurant serving brilliant local fare. The interior styling – contemporary with a really appealing colour palette – is spot on.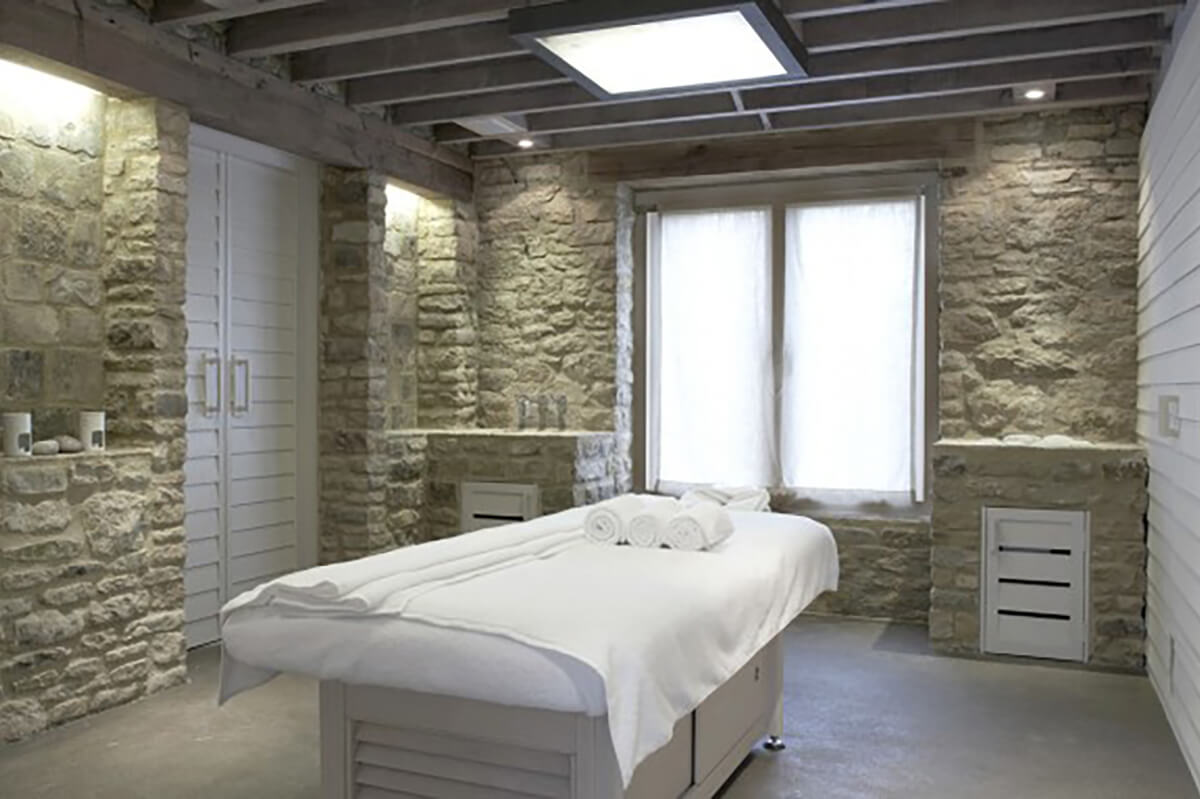 FOR A SPOT OF SELF-INDULGENCE
Bamford Haybarn Spa
Bamford Haybarn Spa at Daylesford Organic offers yoga, pilates and all the treatments you can think of, and is generally just a beautifully presented retreat. The interiors use lots of natural wood and stone for a calming feel – and all done with achingly good taste!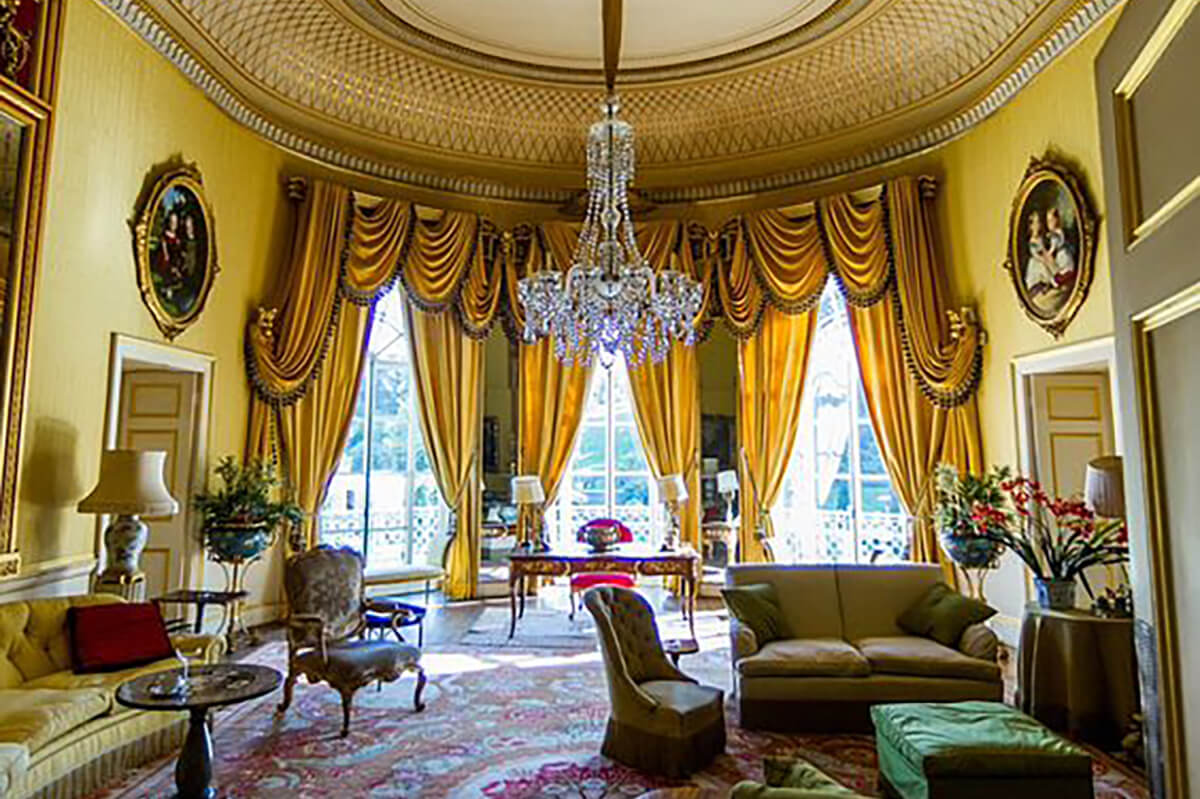 FOR AN AFTERNOON OF DISCOVERY
Sezincote
As its website site says, 'nothing quite prepares you for Sezincote'. A real gem of the Cotswolds, Sezincote is a totally unique 19th Century house and gardens built in the Indian style: a mixture of Hindu and Muslim architecture.
The interiors are beautiful too, such as the stunning saloon (above).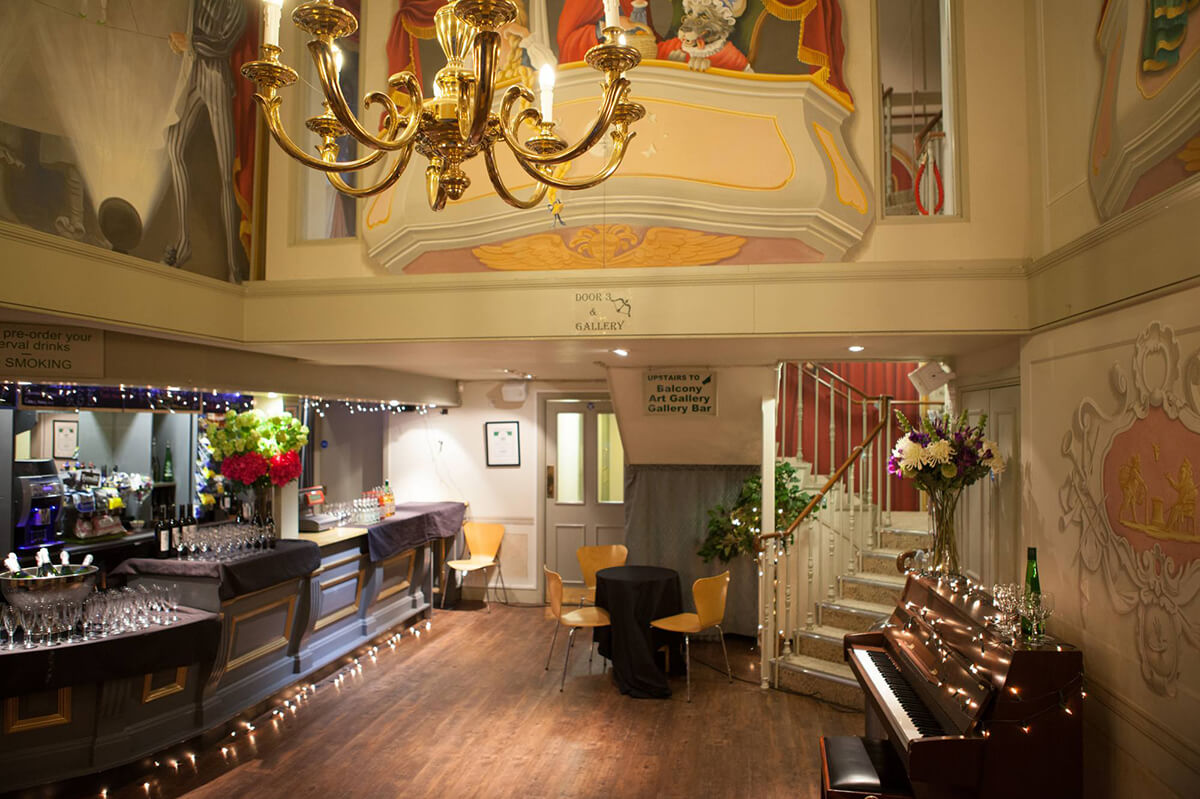 FOR A NIGHT OF ENTERTAINMENT
The Theatre, Chipping Norton
Built in an old Salvation Army depot, this theatre's interiors are as quirky and off-beat as its productions. As well as plays, The Theatre regularly shows arthouse films, comedians and more. It's a magical place to go at night – we particularly love the big, wacky murals around the bar area showing various characters in private boxes.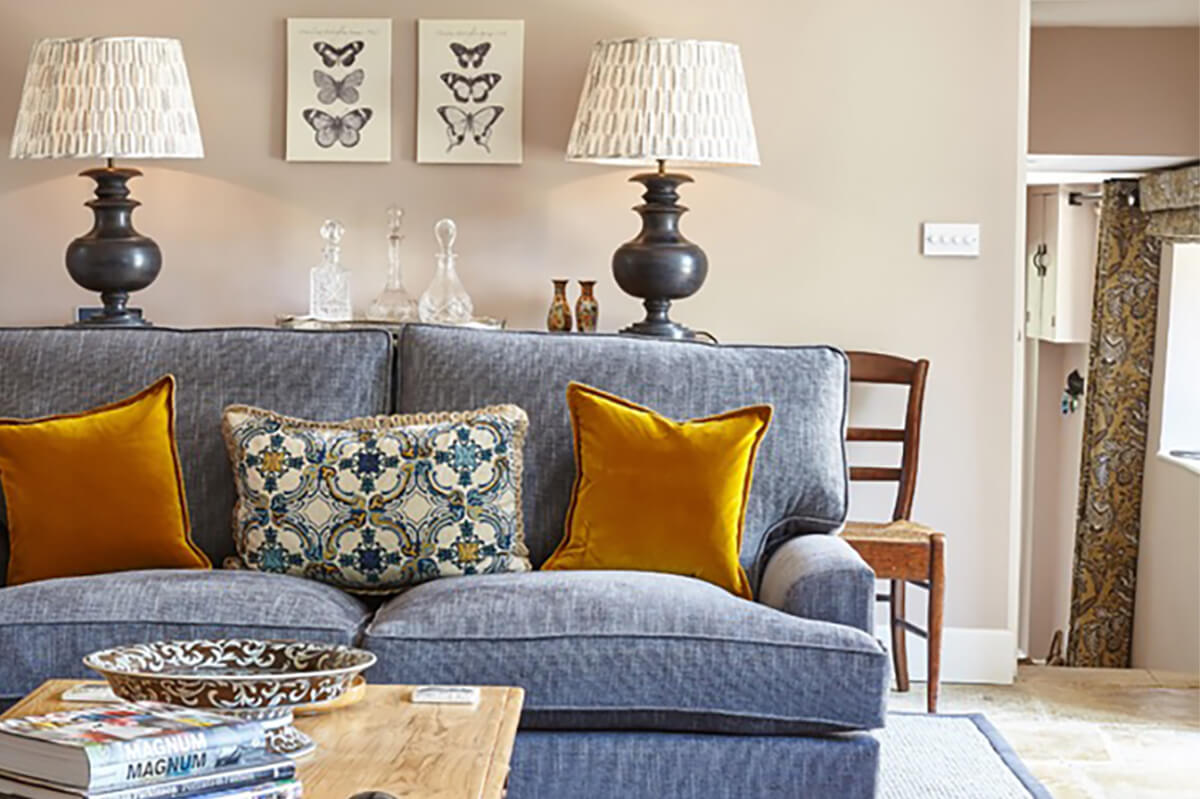 FOR A LUXURIOUS COTTAGE HOLIDAY
Orchard House, Oddington
Well, we're possibly biased again here as we did the interior design – our first holiday let in fact. But it was the winner of the Best Cotswold Holiday Cottage 2016, so who are we to argue with that?
We added a cool, contemporary feel to the venerable old cottage, which has light, bright reception rooms with exposed beams and wooden and flagstone floors , and upstairs are three luxurious bedrooms.
The idea was to create rooms that reflect the character and beauty of the Cotswolds, while being as welcoming, comfortable and stylish as modern interior design allows. Who needs to go outdoors?
At JH Designs we're all about creating stylish, contemporary interiors that fit with their surroundings. To view more of our projects click the button below.
Share this story, choose your platform: