Image credit: Paul Craig Photography
Open plan living has ruled the roost for nearly 50 years.  The rise of central heating allowed us to knock out fireplaces and chimneys, the fall in domestic staff brought traditional service areas such as kitchens to the fore, and advances in building technology meant larger spaces could be supported with fewer walls. With space at a premium (particularly in cities), it suited the way we wanted to live.
Spacious sitting rooms allowed us to keep an eye on the children playing while we got on with other things. Large kitchen diners became places where families could congregate at the end of a busy day, or entertain large informal groups of family and friends over Sunday lunch.  Indoor spaces flowed into outdoor spaces with large glass doors and seamless flooring.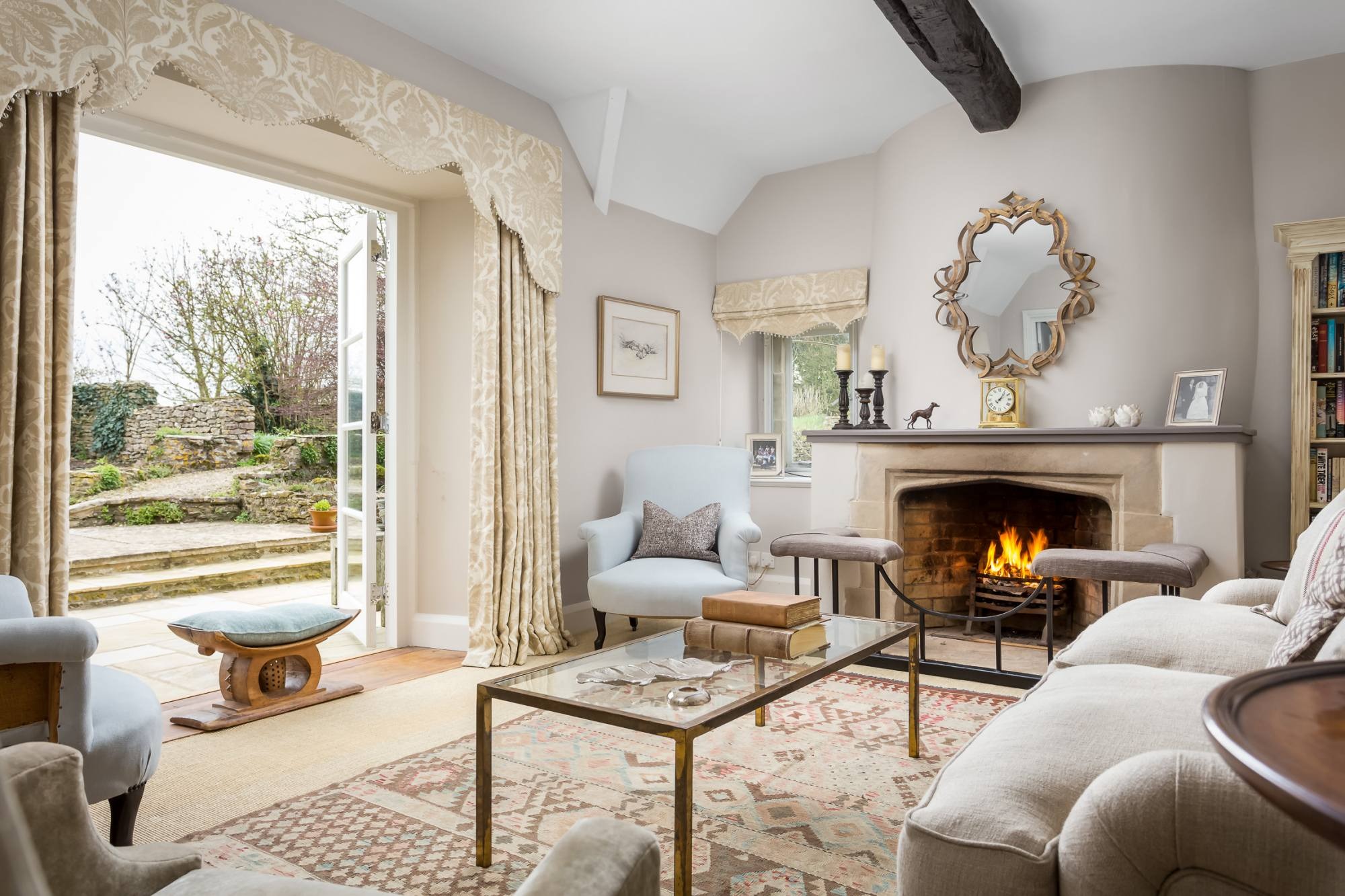 Image credit: Oliver Grahame Photography
Design trends come and go, but sometimes an event happens that is so momentous, it changes the way we live.  It's not clear whether Covid-19 will have lasting effects on our homes but it is certainly looking that way.
Lockdown marked a dramatic shift in our lives.  For months on end we were all expected to live, work, eat and school together under one roof, all of the time.  Suddenly that large dining table remained empty as guests stayed away, or became overrun with laptops and schoolbooks.
After years of busy schedules, long working hours and a packed social life, families were suddenly living in each other's pockets, craving solitude and an undisturbed corner. Violin practice and a zoom conference call don't necessarily mix that well.  Likewise, our bedrooms were once a sanctuary to retreat to, not a place to spend our entire working day.
Who knows how we will feel about our homes in 12 months' time.  The reasons we loved open plan living still remain, but it is possible to have the best of both worlds, and to design space that can be used exactly how you need it.
In September 2020, John Lewis released their Flexible Living Report investigating the changes people had made over the previous 6 months.  28% repurposed an existing room for a home office and 20% created spaces where you or others in your home can be on their own, not to mention home schooling, yoga, hobbies or crafts.
Walls come tumbling down
We are not advocating putting walls back up again, but there are some design ideas that can give you the ability to divide the room when necessary and give you the freedom of open plan.
Pocket doors are a stylish solution, closing off spaces as and when you need them. Panelled folding doors can also be a useful alternative, particularly in period properties.
A clever use of furniture can divide a space on a permanent or temporary basis.  Furniture has a back as well as a front, and it doesn't always have to face the wall.  A sofa table or desk can add another focal point and a shelving unit on castors can be moved around at will.
Working Space
Whilst many people have made temporary changes, over half (57%) of people expect to work from home in the future to some extent.
Only around a third of us has a designated office at home and very few of us has two to accommodate a working couple.  That left around half of us working from the kitchen or dining room table and alarmingly nearly 10% people have worked from the bathroom!
Everyone has heard stories of friends using their ironing board as a standing desk, or conducting conference calls in a cupboard to block out the noise of the kids.
Working from home certainly looks like it is here to stay, but that doesn't mean that your house needs to transform into a branch of Staples.
You can effortlessly accommodate your working world into your home with some careful planning.
A beautiful desk and chair is a worthwhile investment.  There are some wonderful antique pieces available that can make a real focal point, or you can take advantage in the rise of mid-century styles which have become prominent over recent years.  This leather topped Soren desk from John Lewis would look beautiful in any room.
Zoom calls have also caused everyone to up their game on the interiors front.  Some carefully placed accessories and lighting can make all the difference.  Christine Armstrong from Armstrong and Partners has some excellent tips on this. Click here to take a look.
The preference for wooden floors and furniture can play havoc with your acoustics, but some soft furnishings and a decent microphone can make all the difference.
Solitary Space
A room divider may not be enough to give us the solitude we crave.  Garden rooms have been popping up everywhere, as much for relaxation as for work.  Even if you feel like you don't have enough rooms, creating a quiet corner to skulk off to with a book or phone could be the key to retaining your sanity.  It doesn't have to be a huge space, or even an actual room.  Placing a comfortable chair on a landing or hallway, or providing a different place to sit in the bedroom, is often all that's needed.  In a large room, providing plenty of seating in a variety of configurations can give everyone the space they crave.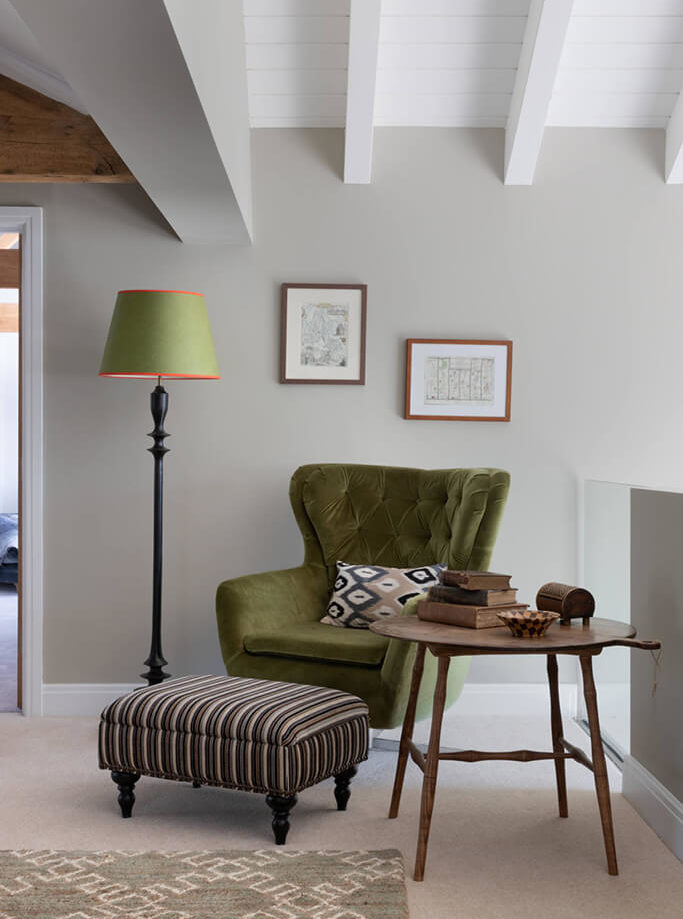 Image credit: Paul Craig Photography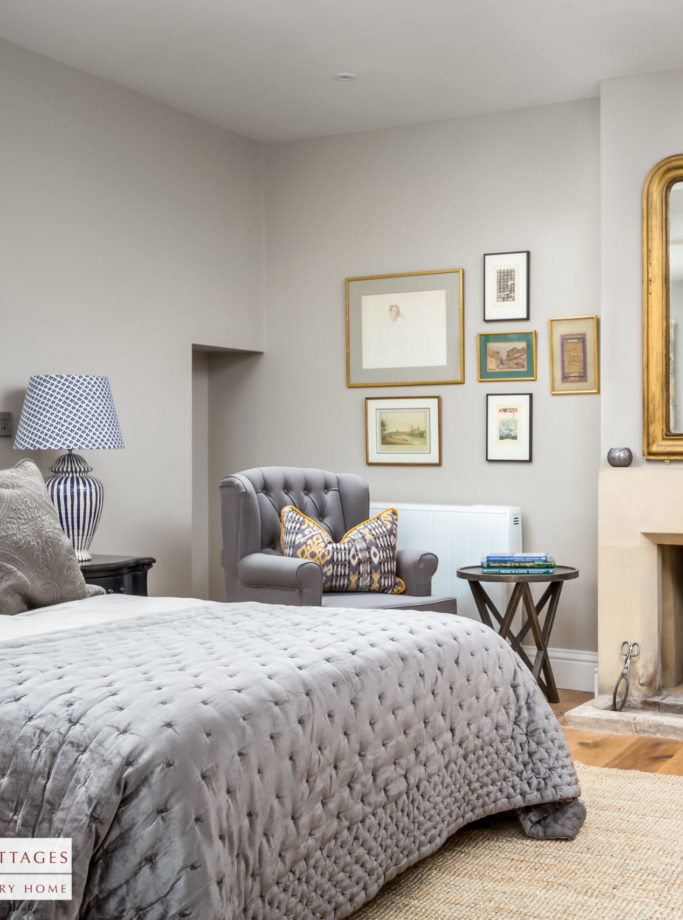 Image credit:  Oliver Grahame Photography
Aesthetics and acoustics aside, open plan living can be significantly more bearable with some decent noise cancelling headphones.
We hope we've given you some ideas. We can advise you on the best way to use your space and we can help you shop too.  Simply click here to phone or drop us a line, we'll be delighted to help.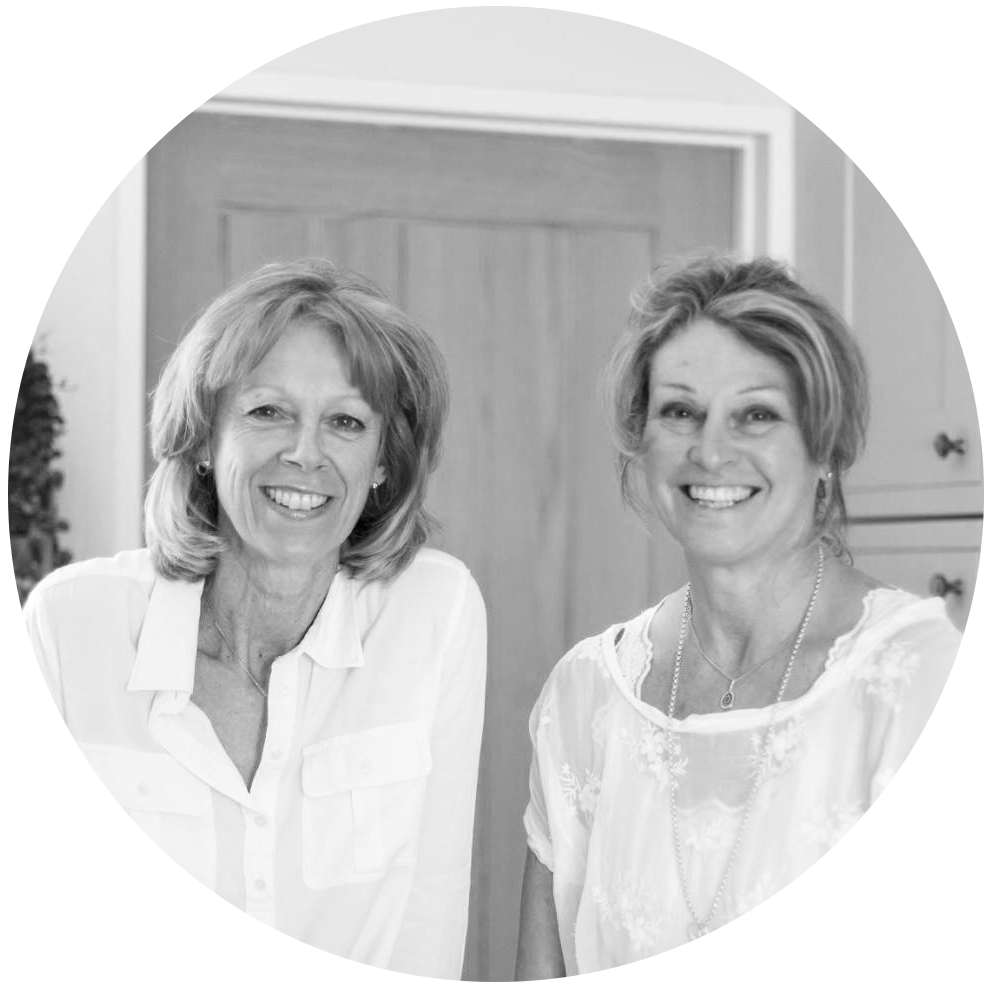 AUTHORS