Bedroom bliss!
We spend a third of our lives in bed!  So it might as well be inviting, comfortable and restful in order to optimise your night's sleep.  A good mattress is important so spend as much as you possible can  and change it every ten years.  It's a good investment in your health and general well-being.
Calming colours are best for bedrooms; they induce sleep and this should not be a time of day for challenges.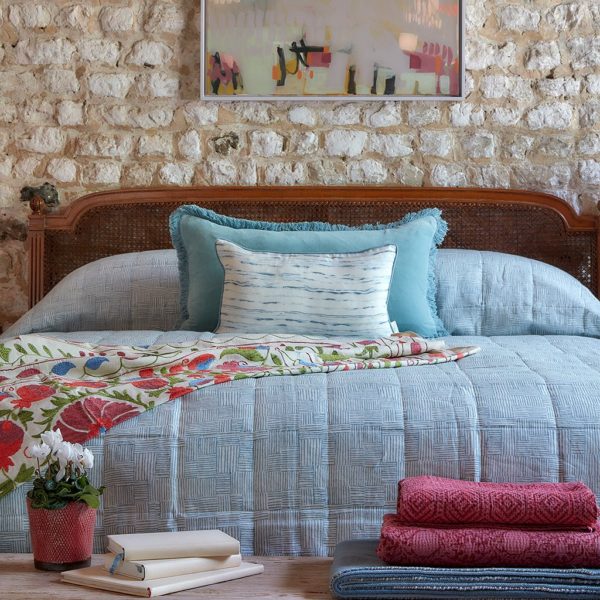 Image credit: Birdie Fortesque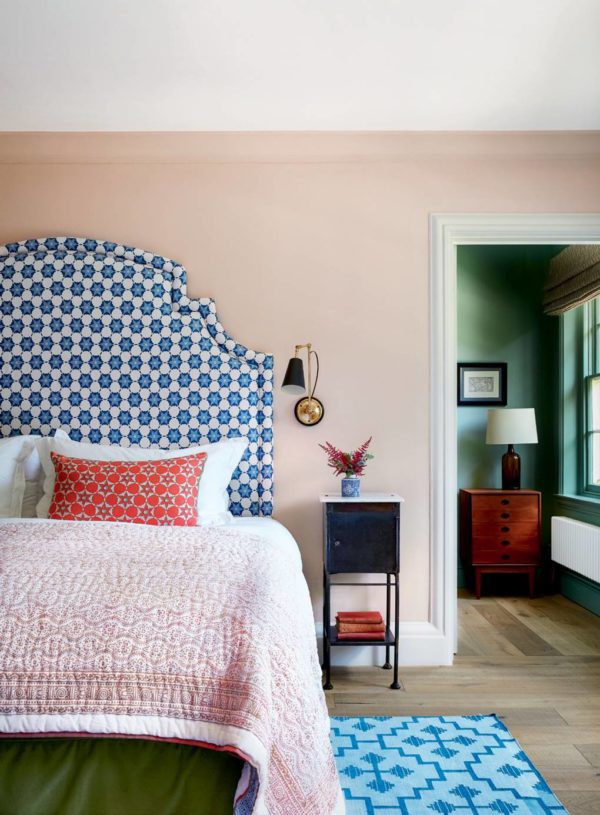 Image credit: Nicola Harding
Cheerful glassware for covid cocktails
Coloured glassware is on-trend right now and there is a whole rainbow of colours available.  Pick raspberry pink and olive green tea glasses or a cobalt blue water jug.  There's no better place for inspiration than William Yeoward's fabulous collection.
Photo credit: William Yeoward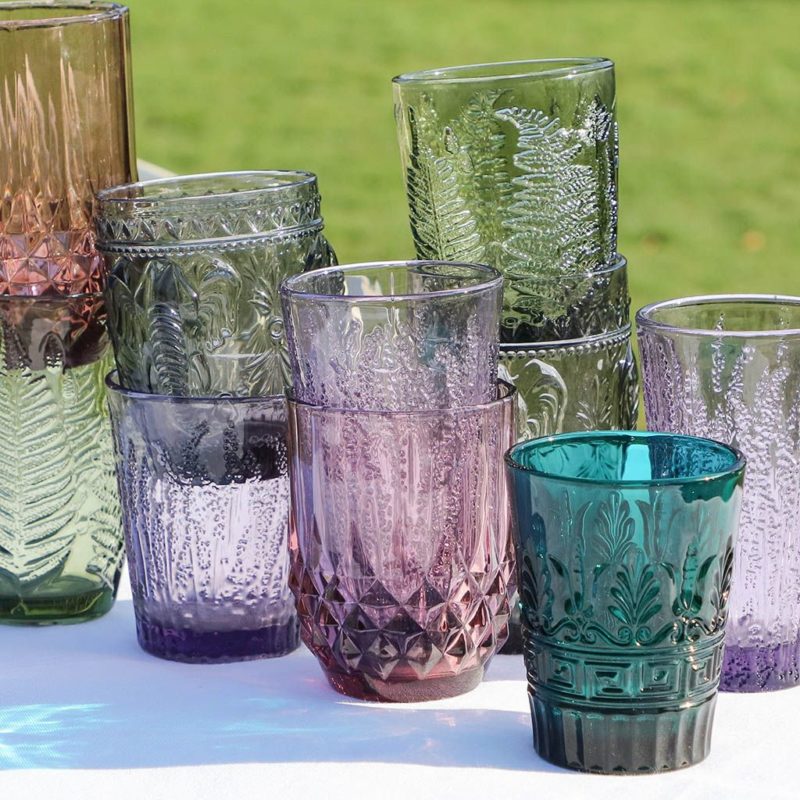 Sustainable design
Sustainability, durability, upcycling and recycling: words that are close to our hearts and important in today's climate.
Without space to install a ground source heating system, it's still possible to help the environment by shopping for responsibly sourced goods, or even using antique or vintage furniture. Vintage furniture barns are abundant and great places to find eclectic furniture and accessories to mix up a room scheme.  Think about recovering an old sofa (or perhaps just replacing the seat cushions if necessary) with a more up to date fabric rather than replacing an otherwise perfectly good piece. By buying items that have been recovered and put back into production we are creating a virtuous circle. Try Weaver Green for their recycled rugs.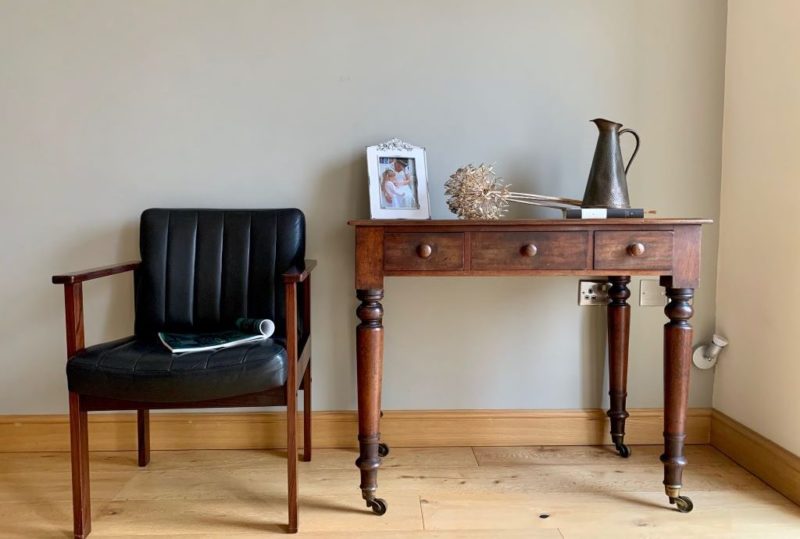 Photo credit: whisperandecho.co.uk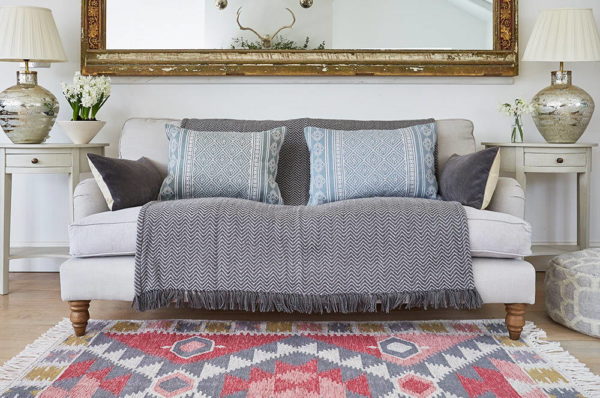 Photo credit: Weaver Green
The re-emergence of DIY
We've always had a bit of a thing for sewing (it sort of goes with the job!) and painting – now it seems everyone is joining in!
Embroidery for chair covers and cushions, dress-making and Annie Sloaning (the new verb for painting furniture using the ubiquitous chalk paint) are great passtimes and you have an heirloom at the end.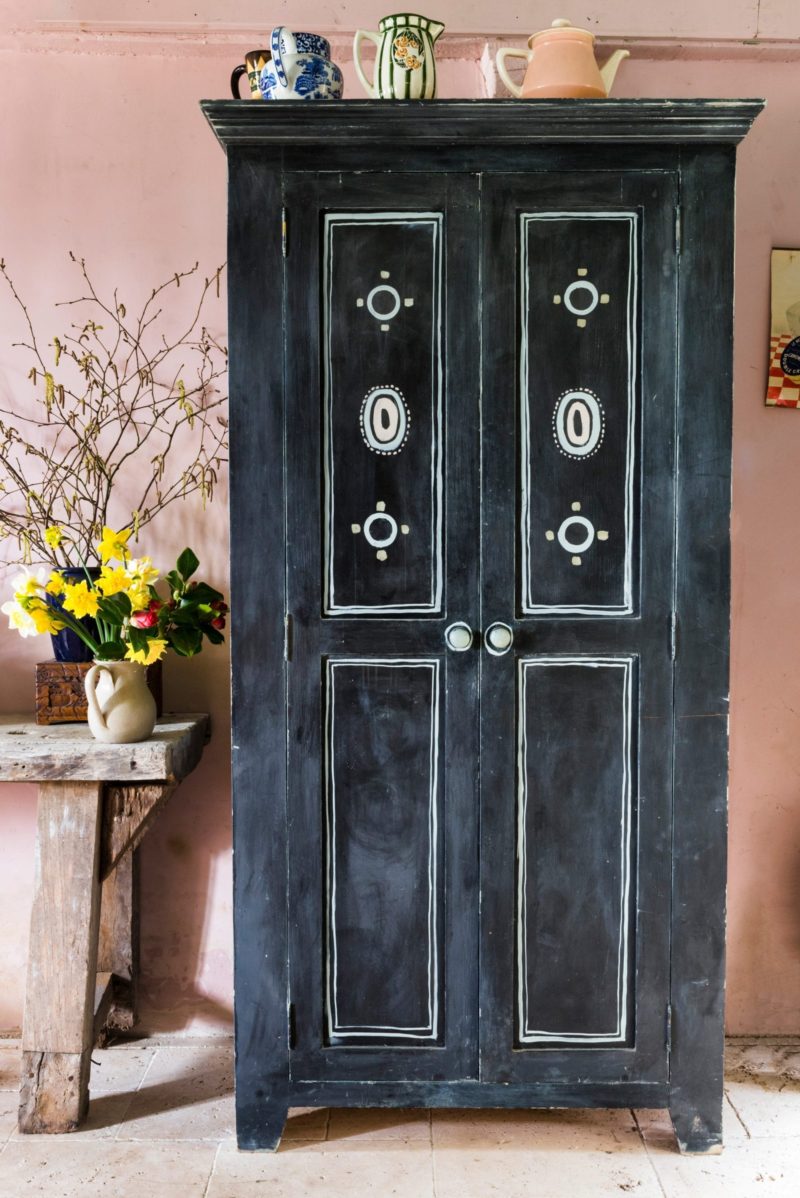 Photo credit: Annie Sloane Paints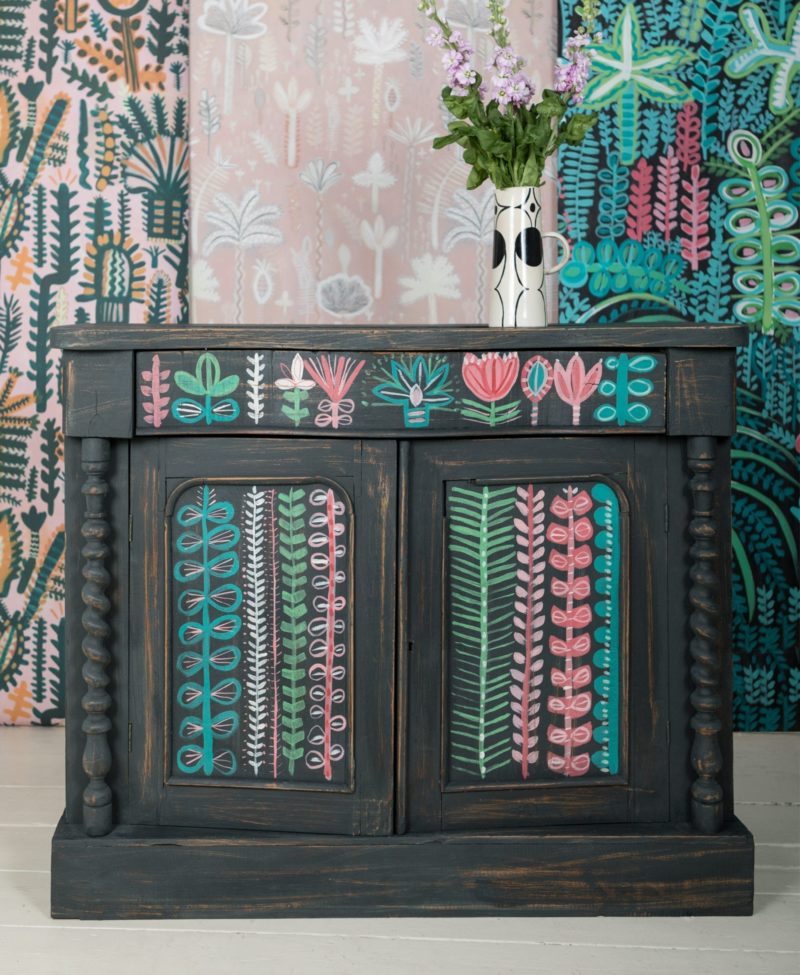 Photo credit: Annie Sloane Paints
Space saving design for small areas
Versatile furniture has been key to all our lives over the past year.  With so many people working from home, we have needed dining tables that become desks and  beds that lift into the wall to create more floor space for a workout. I have to admit to using wine bottles as dumbbells before my delivery arrived!
Space saving furniture with fine lines and skinny legs create more visual and actual space and they are lighter to move around. The mid-century designs which have again graced our houses over the last couple of years are perfect for this. Remember small design looks more in proportion in a small room and gives an illusion of a bigger space.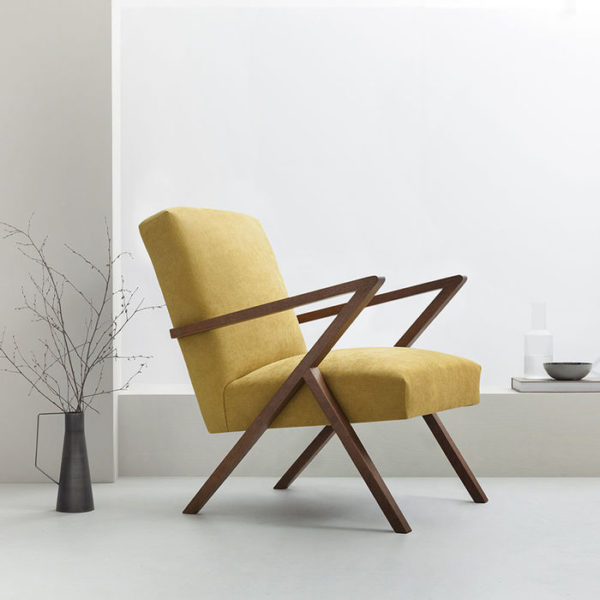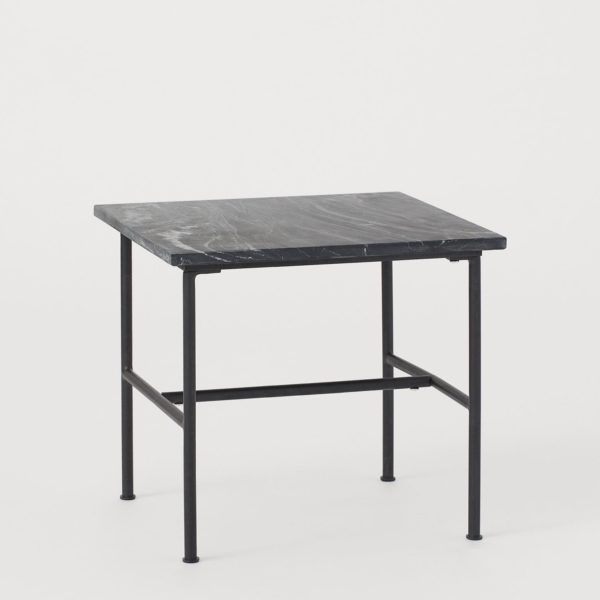 Chic and cheerful
This is the time of year to brighten up your house and therefore  your mood.  Think of Spring when yellow symbols optimism and summer when warm colours like deep pink and orange abound in nature. There is a great selection of fabrics available with  playful patterns and pops of bright colour.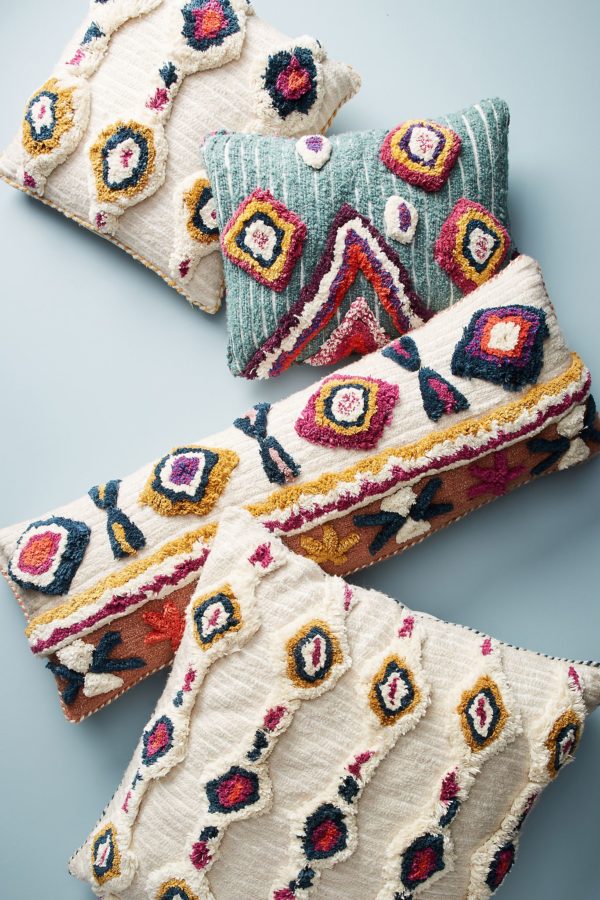 Image credit:Anthropology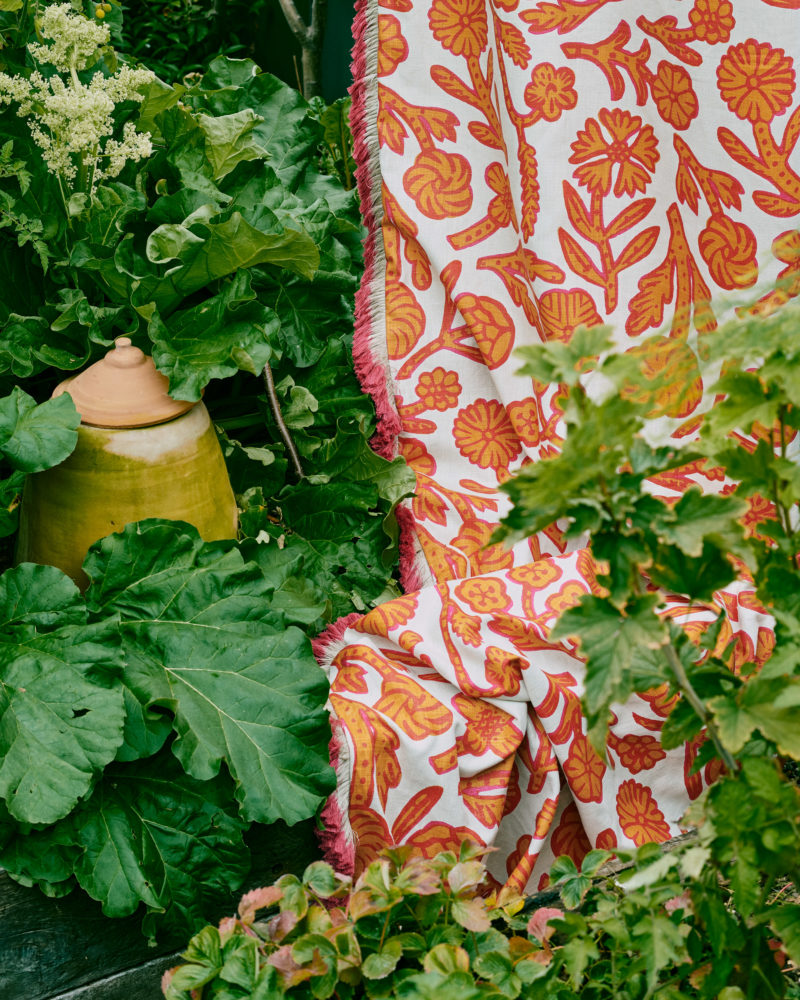 Image credit: Birdie Fortescue
Textures
Decorating with texture is like using pattern but better.  Colour, feel and depth become more prominent with a resulting sense of luxury and sumptuousness.   We have seen bouclé fabrics around last year but they look like they are going to be more widely available this year; Rugs with a large bouclé weave and sheepskin as seat covers or footstools are simple and effective way to add texture.
Photo credit: White Company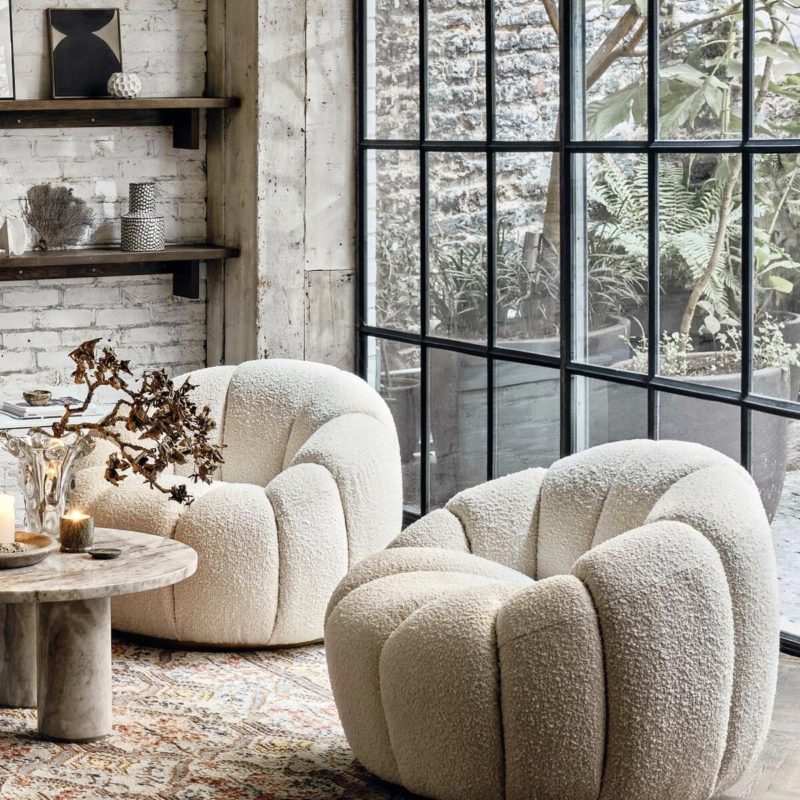 Loose covers for sofas and chairs
A more relaxed and informal look will be back for 2021.  Loose covers don't necessarily mean shabby chic, they can be smart whilst still less formal than upholstery.  Similarly, long skirt lines look more contemporary and make a much better shape than a short valance.  And did we mention how upcycling is good for our environment?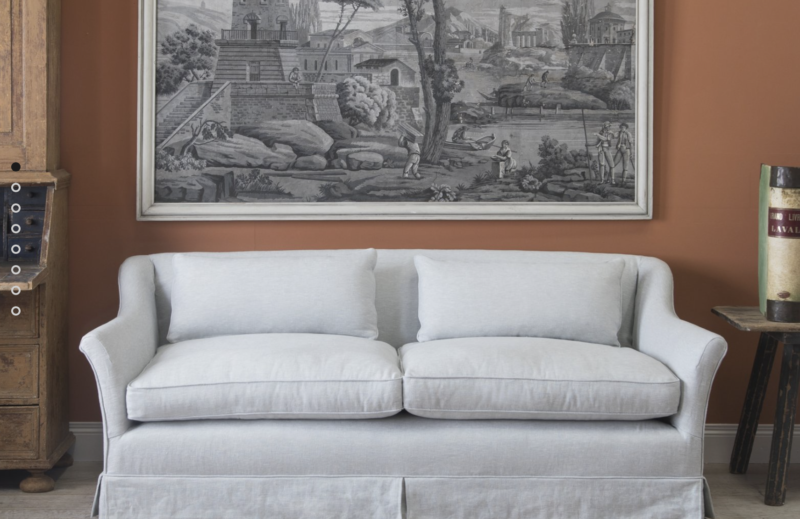 Photo credit: Lorfords of Tetbury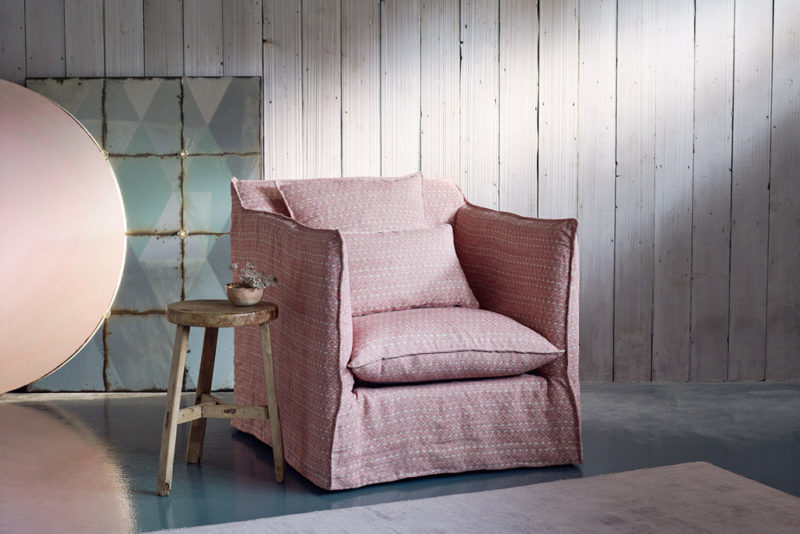 Photo credit: Love your home
Designated desks
So we've all had it with this covid thing, but it has focussed the mind on working from home.  Right now it's just life but in the months and years to come, our working lives may have fundamentally changed in that we will spend more time at the kitchen table.  NOT!  Instead a carefully placed desk, chosen to put a smile on your face either because you love its texture, design or the fact that you did your 'A' levels on it decades ago, is a modern necessity.
That often means space has to double as office and bedroom, or office and gym (enter the fold-up bed), or that a corner of the landing may now be a mini library.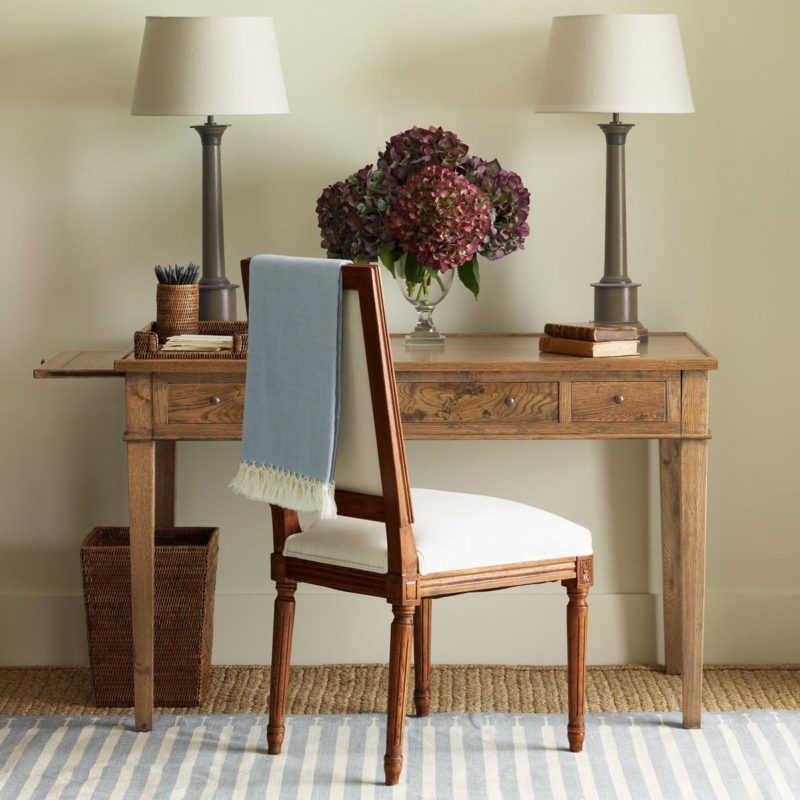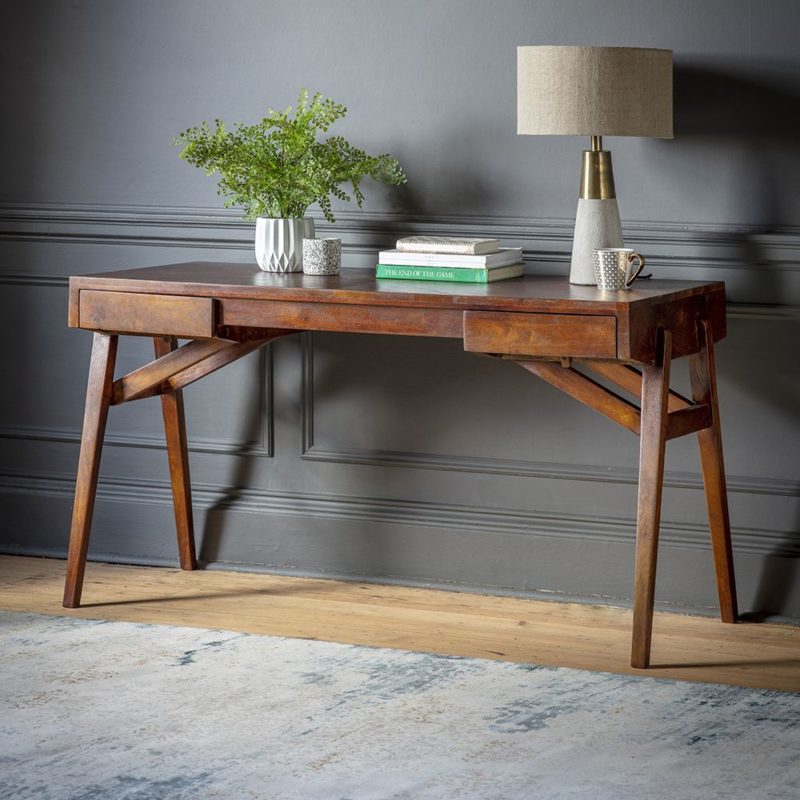 Photo credit: Atkin & Thyme
Winter BBQs and fairy lights
Because of the pandemic we are using our gardens and outside areas more than ever before. There has been a huge demand for everything outdoor including garden furniture that is durable and can be used all year round. If your budget is tight, consider fairy lights to brighten up a dark space and create your own party or taverna. BBQs and fire pits have come into their own as not only  do they break up the routine of cooking but throw off heat to sit around.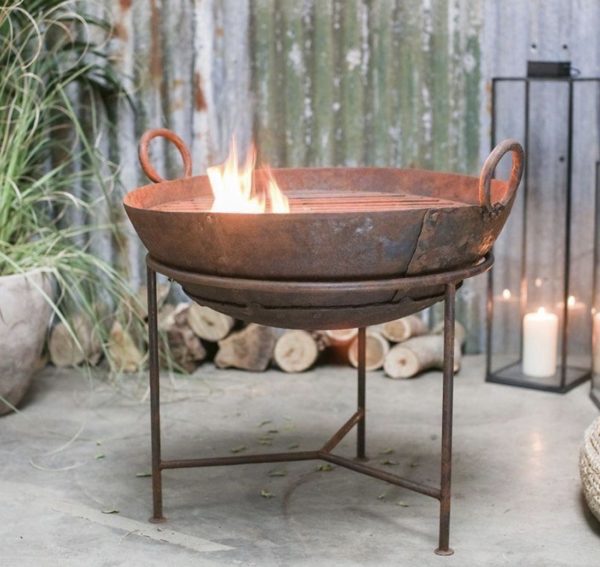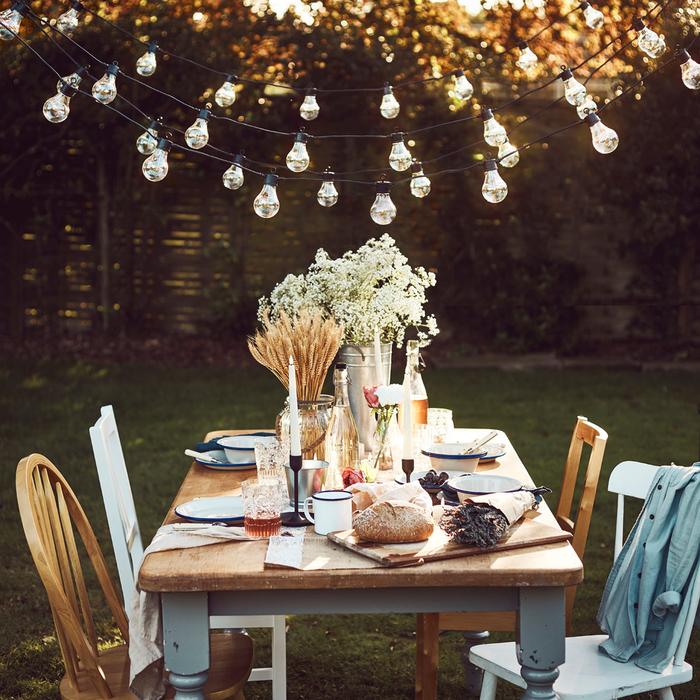 Here's hoping for a Happy 2021 and a summer like last year without COVID.
Share this story, choose your platform: