Mood boards are a collage of ideas and are key to an interior designer's job since they are all about visual representation. We use them to help kick-start a project and to give our clients a feel for the designs we are creating.  Not only that; a mood board truly will establish how the end result might look.
So if, like us, you enjoy cutting out and sticking in, you'll just love putting together colours, textures, fabrics and other materials to create your very own mood board.
Here are some of our tips on how to corral your ideas and put together the perfect mood board.
1. Gather Inspiration
Whether it's from Pinterest, Instagram, Houzz, magazines (we are fans of House & Garden, Living etc. and Homes & Gardens – to cover both contemporary and more traditional interiors) or even movies, the first step to creating a mood board is to compile a collection of images that you find inspiring.  It's important that you get all of your images laid out, in either a physical or digital format so that it's easy to spot any trends and your favourite styles.
2.  Take Photos
Use the camera on your phone to take real life photos of colours, textures and patterns to which you are drawn.  If might be something as simple as a close up of a flower or the corner of a Cotswold stone house, or it may be a piece of art that you love.  It's all about collecting images with a theme which will help to refine your ideas.
3.  Platforms
Mood boards used to be physical – a bit like 'scratch & sniff' books!  It took hours collecting samples of fabrics, photos of furniture and materials and then sticking them onto board. Fortunately, in the modern era, we have fantastically useful software programs readily available which make creating digital mood boards a pleasure.  However, when we put textiles & building materials together, we still use real fabrics layered in a tray.
Try Canva.com (there is a free version) or Microsoft Powerpoint.  Both have tutorials available and are pretty simple to use.
4. Style
Pause for a moment and reflect on the style you would like to convey – the mood board should be consistent with that style.  So if you like a modern minimalist look, your mood board should have simple, clean lines and no clutter.   Modern country style will include wood and a mix of antique and new furnishings – a slightly softer feel to the board.  Mid-century style should reflect the colours of that period – teal, orange, mustard and terracotta were all popular from the 1950s – 1970s.
5.  Choose a format
Don't just lump images together but curate them so that you can see a thread or theme running through your board.  Less is so often more (never a truer cliche in design).
6.  Pick a large, standout image
Then arrange smaller images round it – and it needn't be central.  The board should look balanced in terms of colour and size of image or pieces of furniture but that doesn't mean it has to be symmetrical.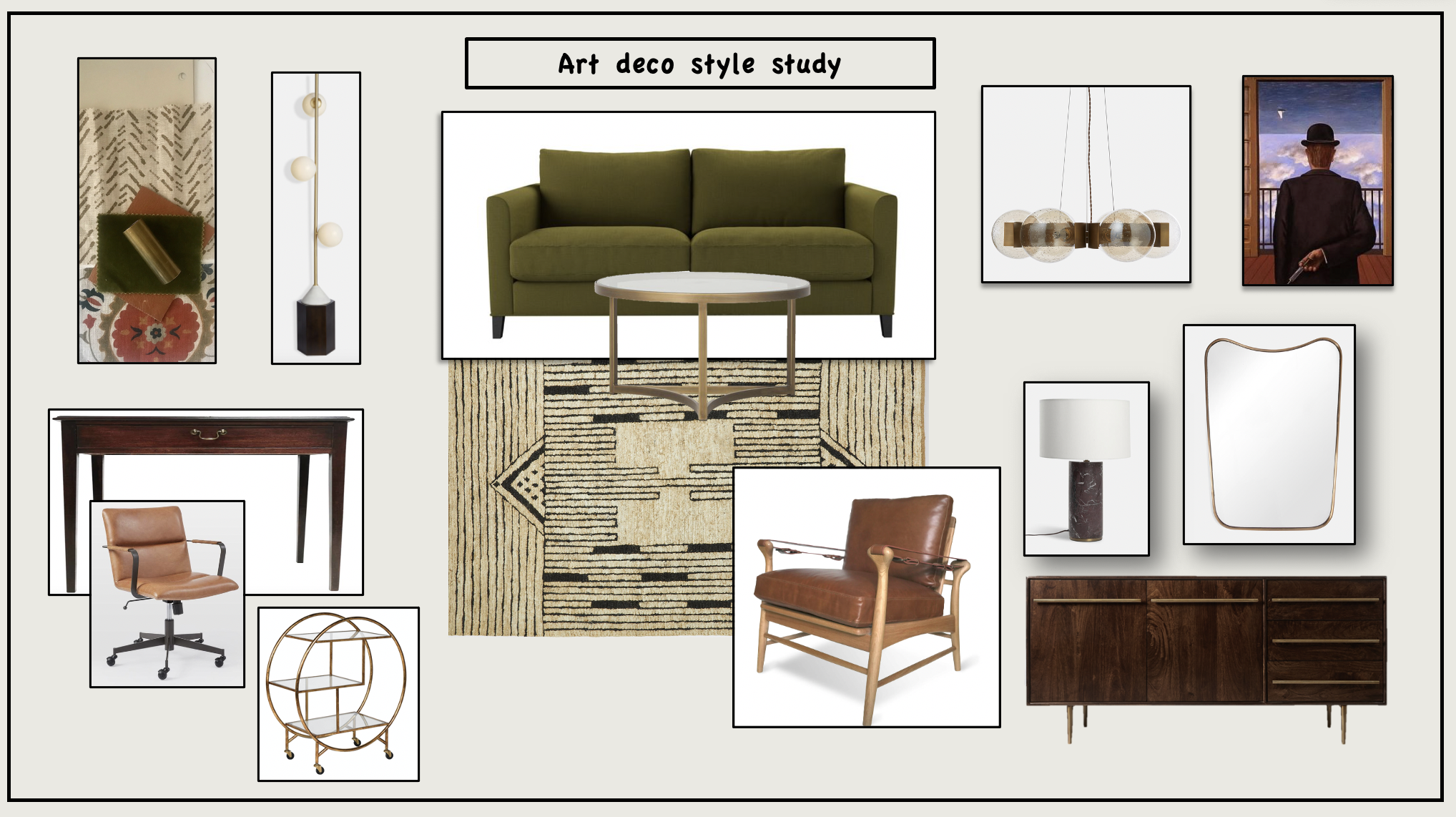 7. Colour
Now you have a clearer idea for the style of your project, it's time to pick a colour scheme. If you find this daunting, don't panic – look at your inspirational photos.  You will often find that your initial research holds a consistent theme and thus some answers.
Since the colours you pick will be a central feature in your project, make sure they sit on a noticeable section of your mood board so that other elements of your design can be layered around.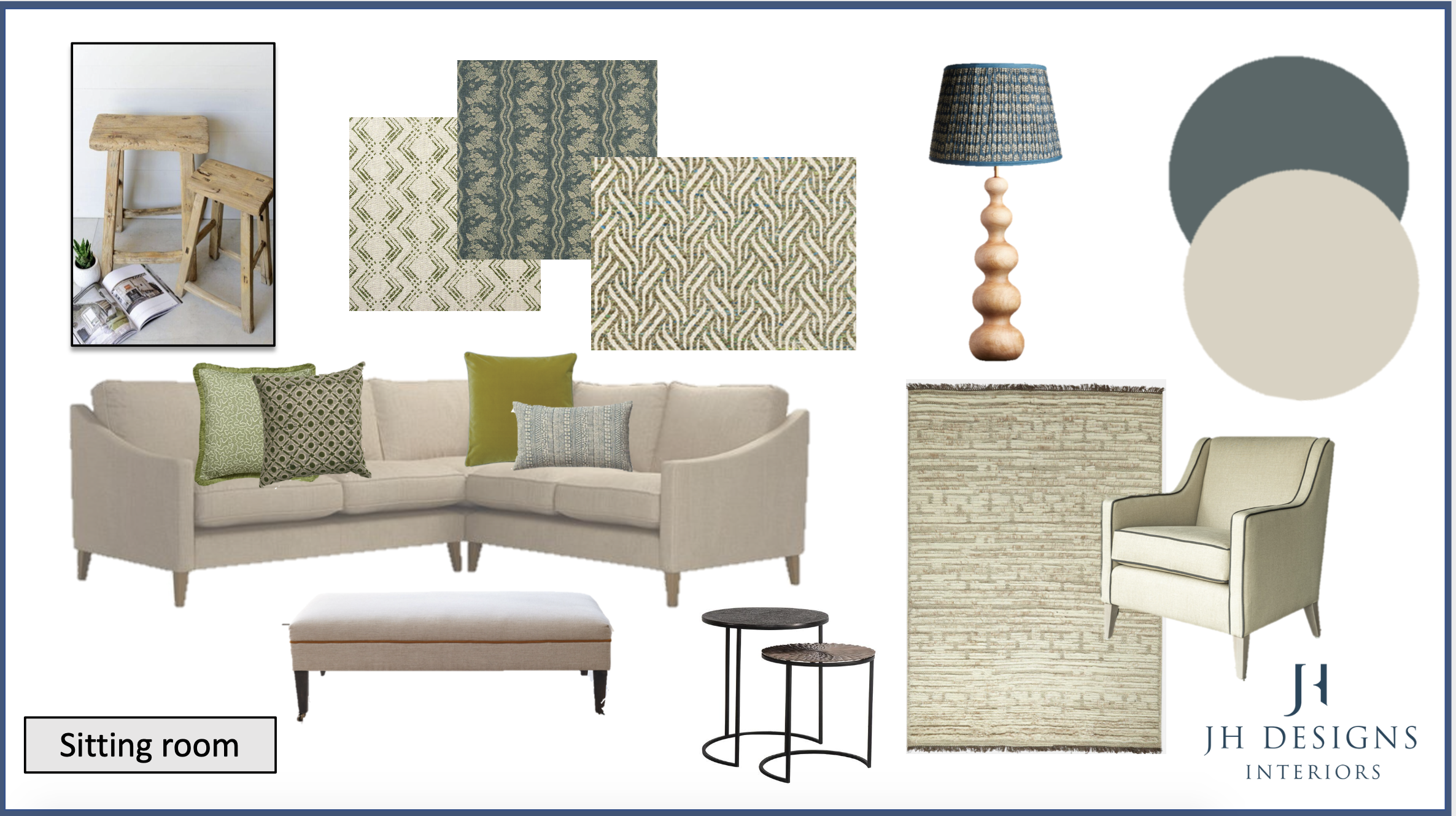 8.  Materials & fabrics
The next step is adding textures, finishes (such as wood, metal and tiles to represent finishes and furniture) and swatches of your chosen fabrics.  Layer the swatches around your paint samples to build up your scheme.
At this stage your mood board will be doing a lot of the work for you by allowing you to experiment with different textures and prints to see what works well together.
9.  Text
Use text boxes to add expressive & evocative words describing your theme and if necessary to explain (briefly) what you are conveying.
10.  Accents
To finish off your mood board, add some accents of colour. These will be decorative pieces such as cushions, lamps and other accessories which will tie your ideas together and make the whole design sing.
If this all sounds like too much hard work, don't worry – we love it and would be delighted to help if you'd like to get in touch.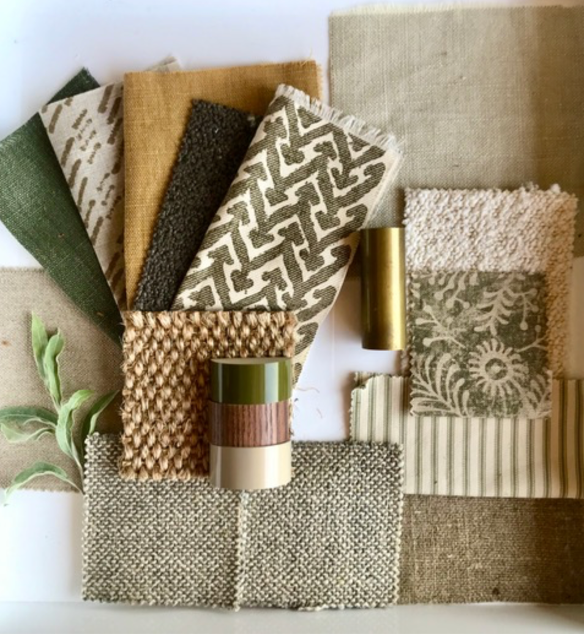 Share this story, choose your platform: