Our brief was to completely refurbish a tired  Cotswold country cottage into a comfortable luxury holiday home for 6 people.
Our clients wanted to keep as many of the original features and add those that had been stripped out by previous owners. The cottage needed complete redesign of bathrooms and a new kitchen layout.
We undertook the full interior design of the cottage alongside our trusted builder to present a fully equipped letting cottage down to the last teaspoon!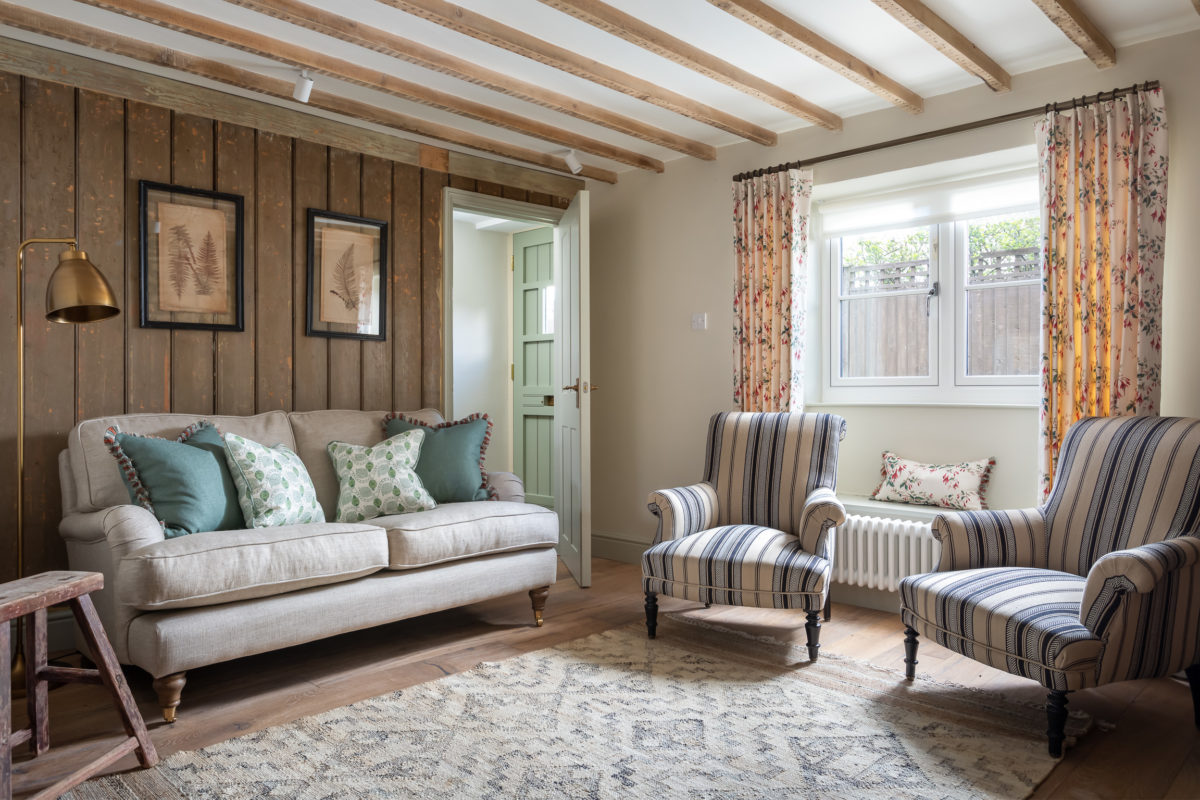 The builder stripped back the old wallpaper and revealed this original victorian bead & butt boarding and we decided to keep the original paint colour to give it character. Nearly everything was replaced including the windows and doors but we tried to select styles that were sympathetic to the age of the cottage.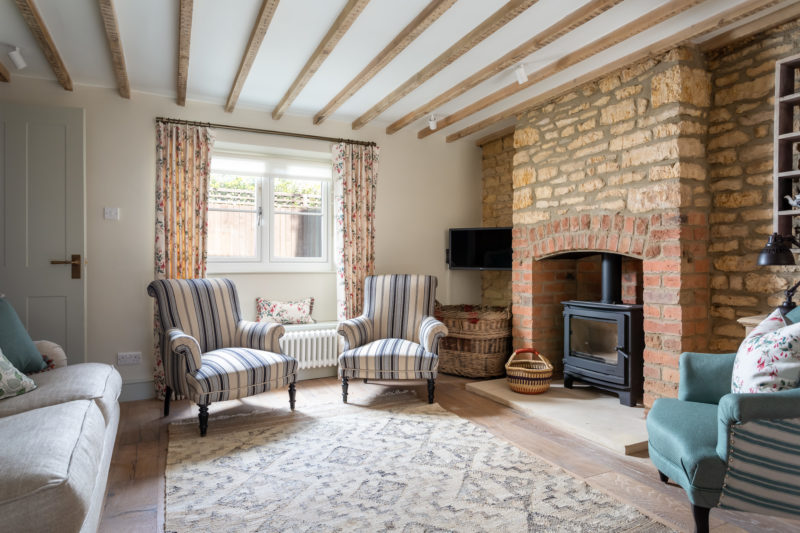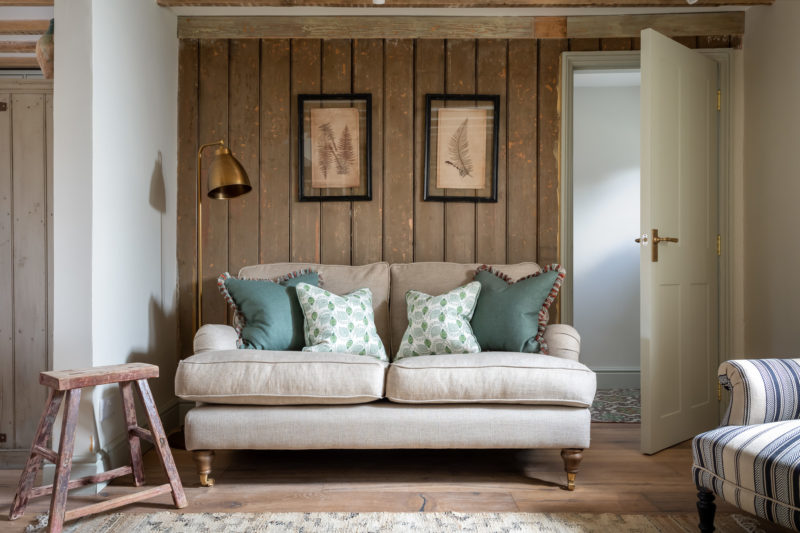 The old fireplace was revealed under plasterboard and a new wood burning stove was installed,  the large vintage champagne basket that holds just the right amount of wood was found on one of our sourcing trips.  Old french napoleonic style arm chairs recovered in a bold stripe  are teamed with a  pair of  cream linen curtains with a fuchsia design, which was a nod to the the walls that used to be painted red.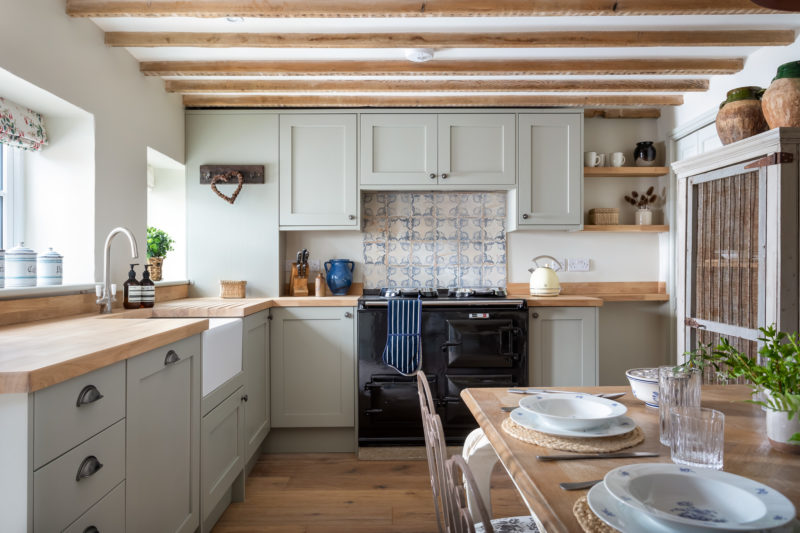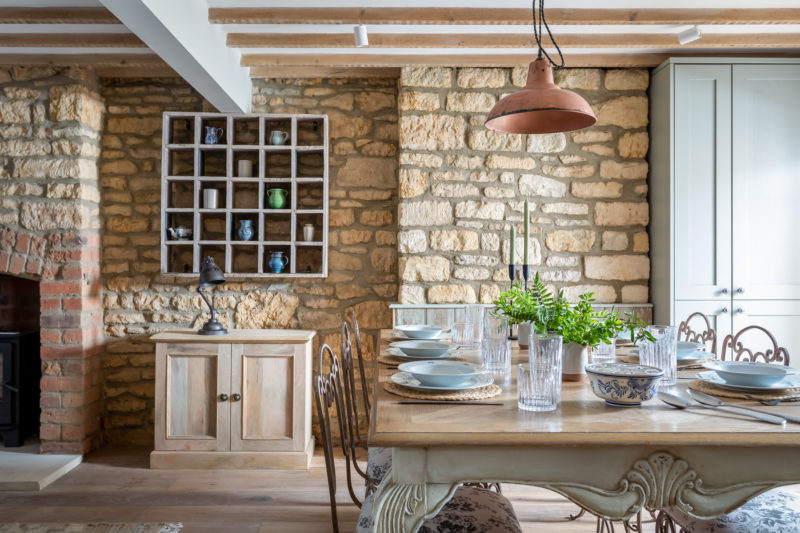 We decided that the cottage needed to be opened up and the dividing wall was one of the first things that came down.  New french doors were  installed where a large window had been and  we replaced the original narrow back door with a window which now sits perfectly above the kitchen sink. Space planning is vital when working out where your furniture and kitchen units are going in a small place, so we like to work on floor plans before we buy anything.
Vintage finds are mixed with Shaker style kitchen units where all kitchen appliances are integrated and everything has its place. The AGA is a reconditioned electric model that our clients had fallen in love with so we made sure the kitchen was planned around it.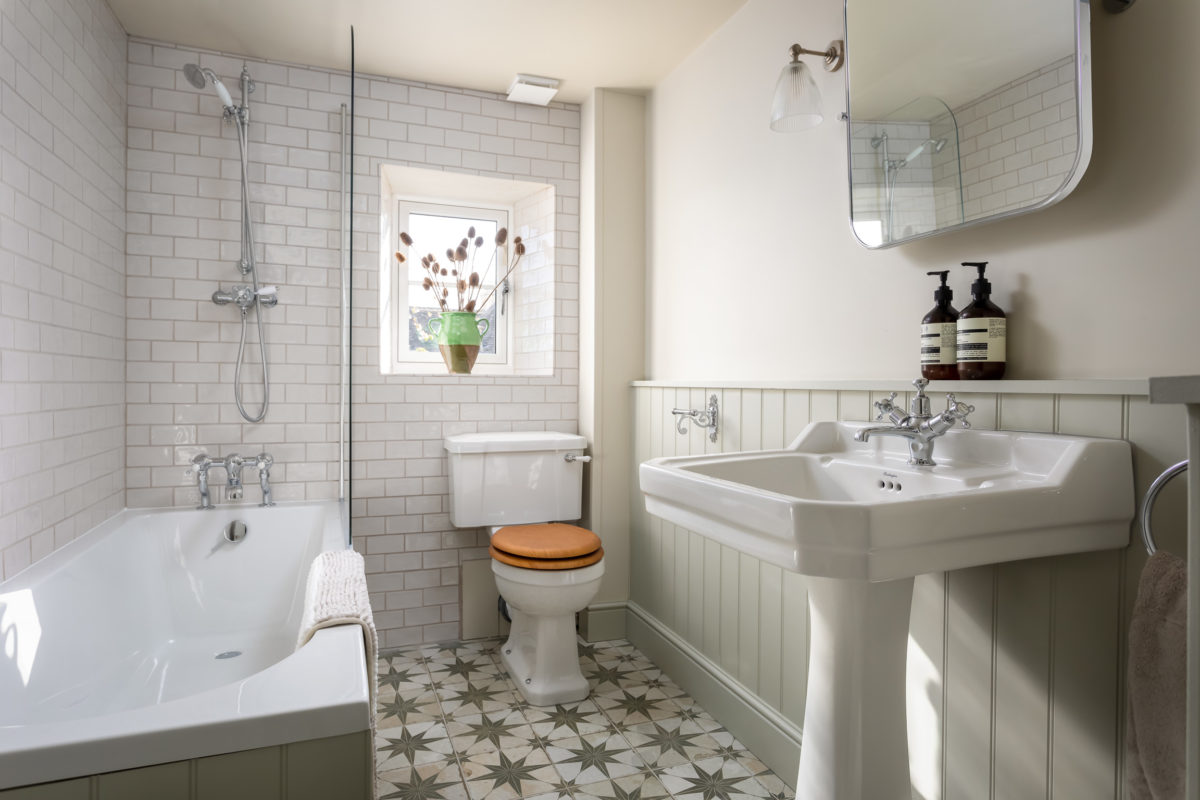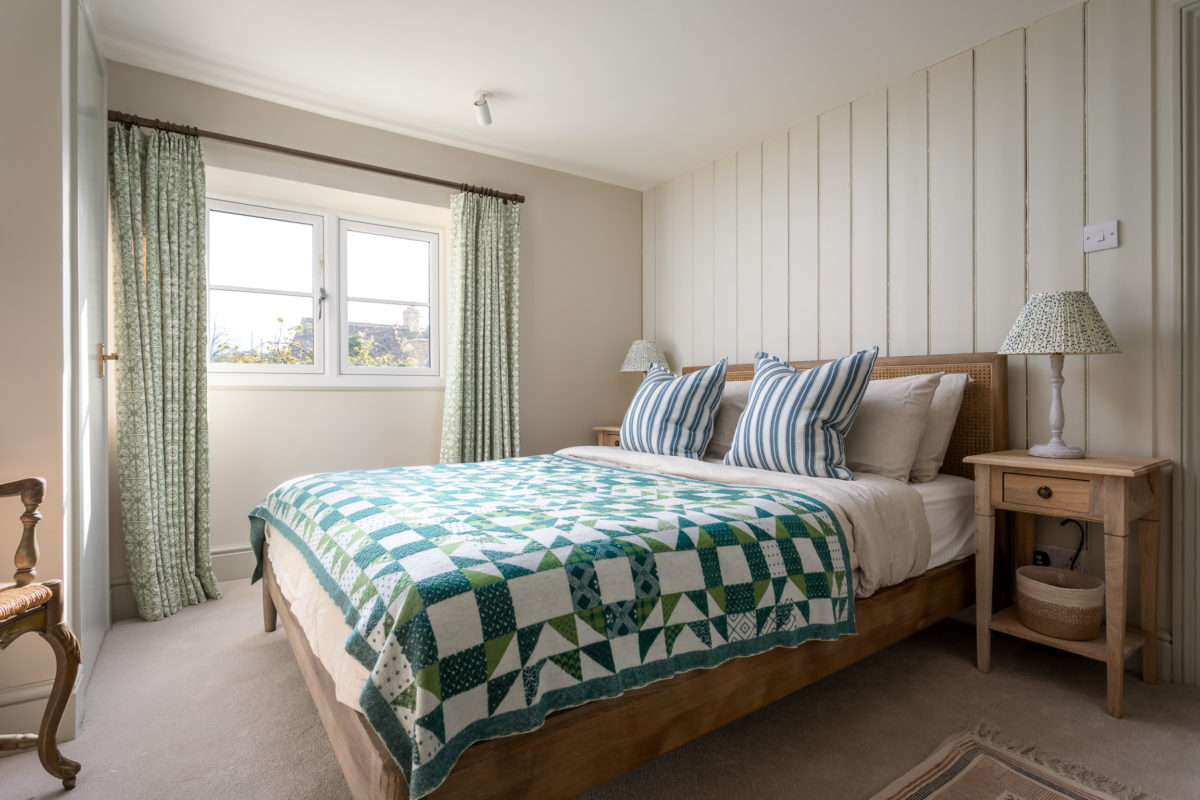 In this bedroom we kept the original bead & butt boards behind the bed.  It used to be lime green so we thought we would go with the green theme but tone it down. The bedspread was specially commissioned with a naive design so keeping the English cottage look that our clients really wanted.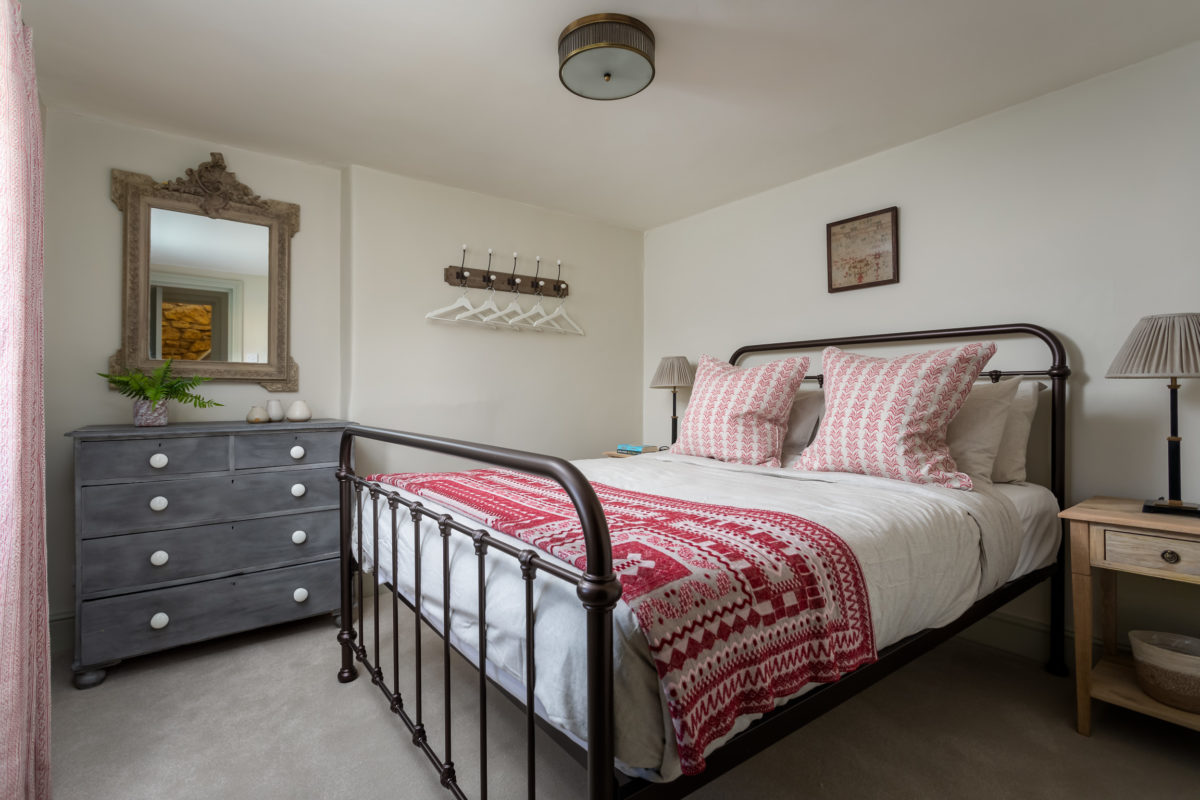 Continuing with the cottage look we mixed a vintage chest of drawers and mirrors with a comfortable, modern iron bed. The bedspread is another specially commissioned piece using a victorian sampler as its starting inspiration.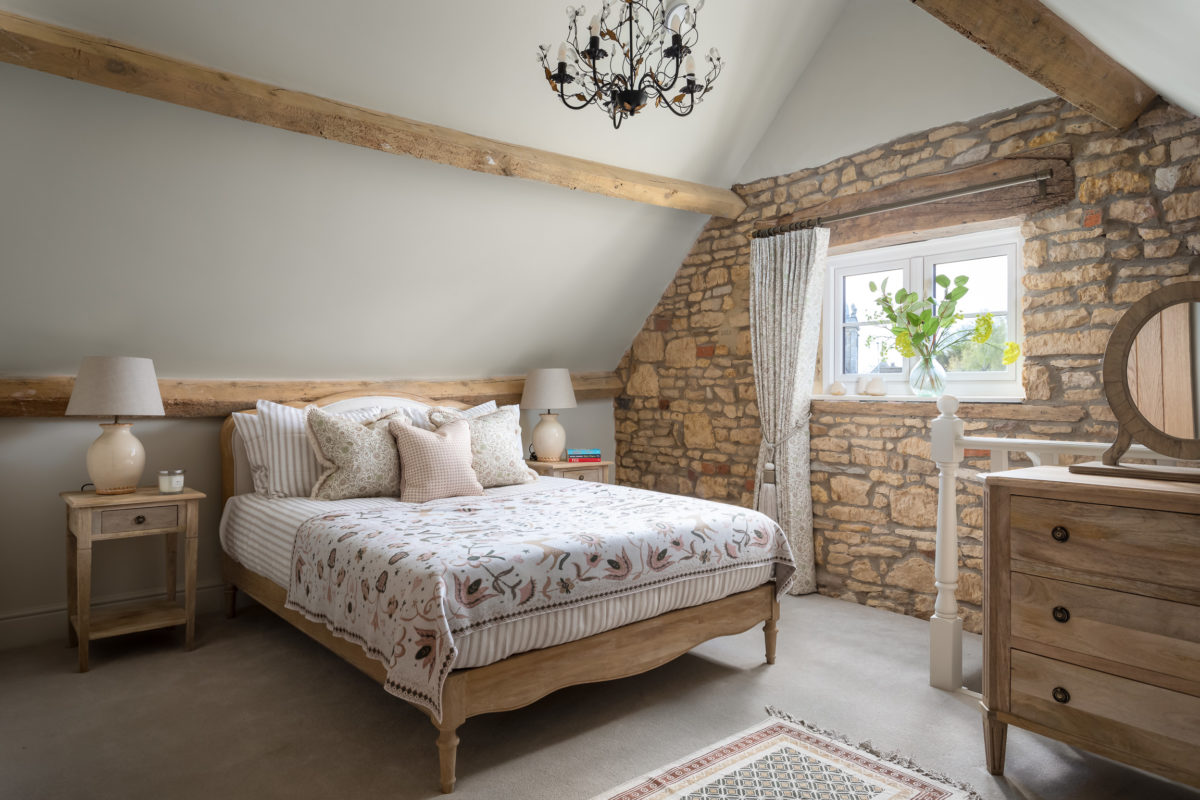 The master bedroom suite in the attic is the room that was transformed the most. It was a cold, dark unwelcoming bedroom with a low ceiling and oppressive built-in G-plan wardrobes either side. We drew out plans to create an internal shower room with a space saving barn door and opened up the roof void to give height and a sense of space. The antique chandelier now sits beautifully between the exposed timbers.  A soft pink and  blue palette  with natural woods make this an elegant, comfortable bedroom.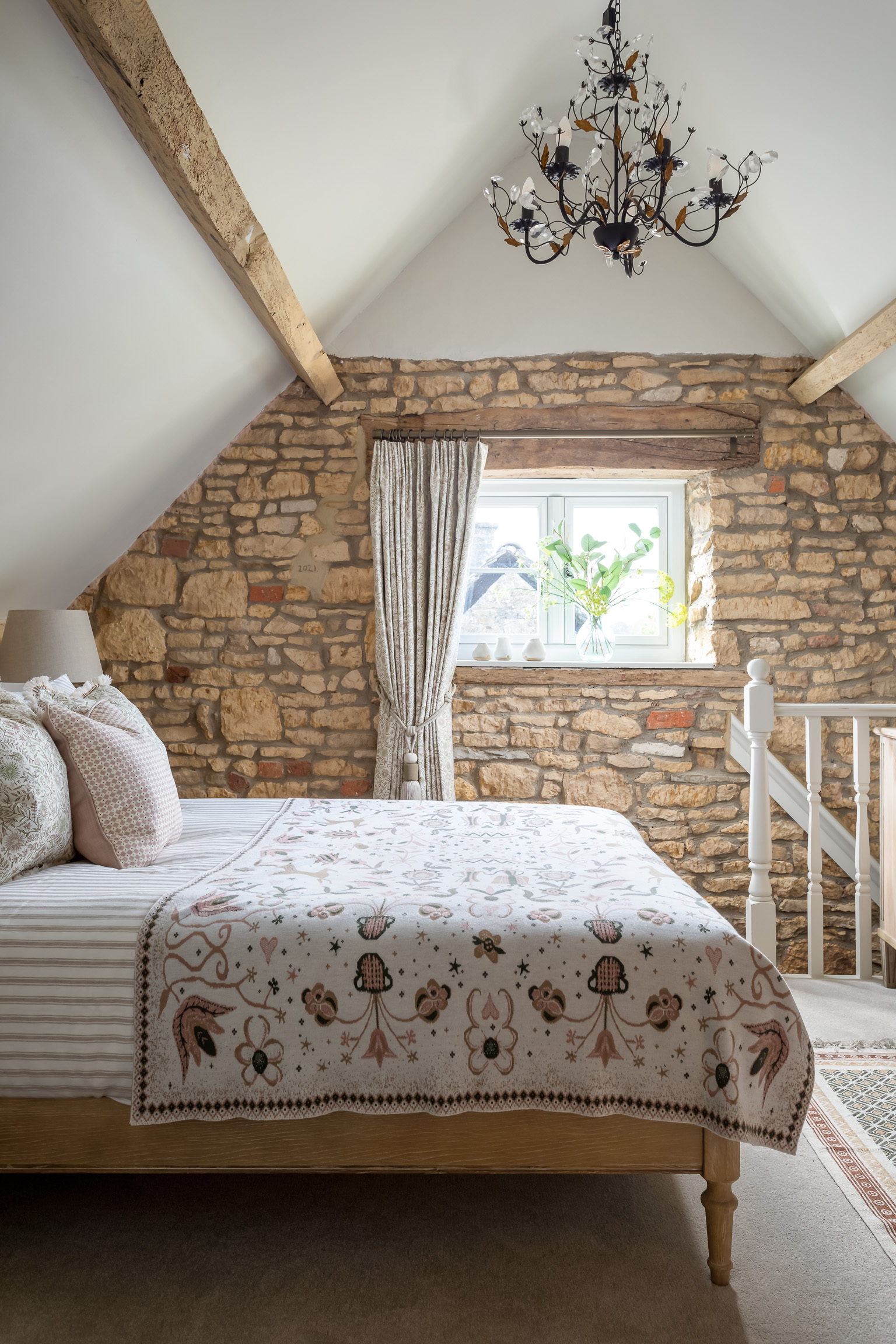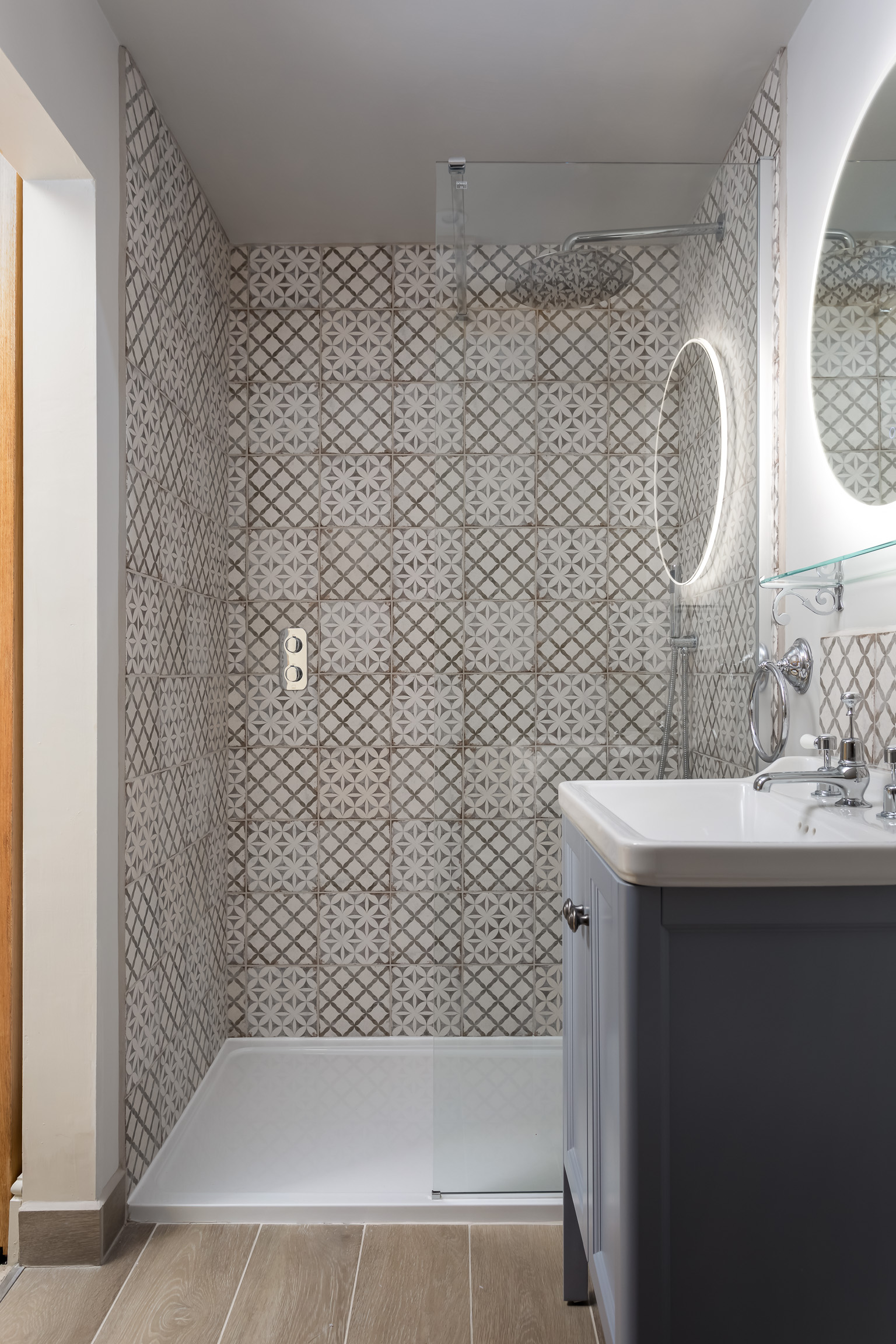 INSPIRED

Jane and Helen helped me through the maze involved in redecorating to find what I liked and then put together a scheme that I'm thrilled with.