Here are six sure-fire, simple and inexpensive ways to make an immediate impact and improvement in the interior design of your own home.
All of these design suggestions are easy to do yourself and there are plenty of readily available goodies both in high street shops and on-line.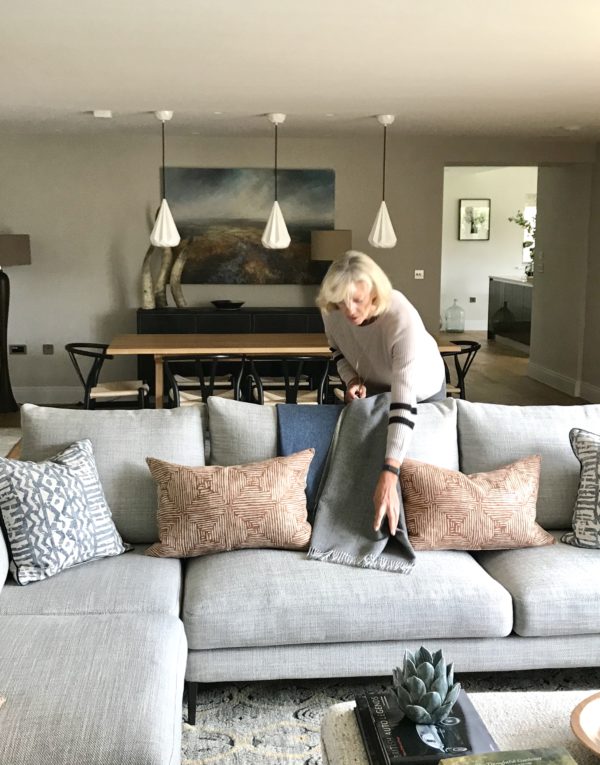 Helen shows how to dress a sofa.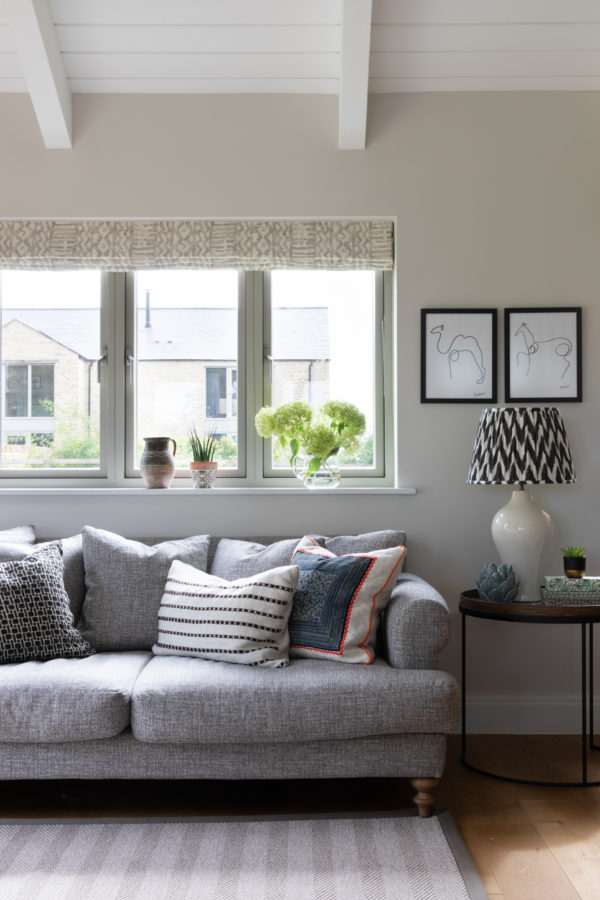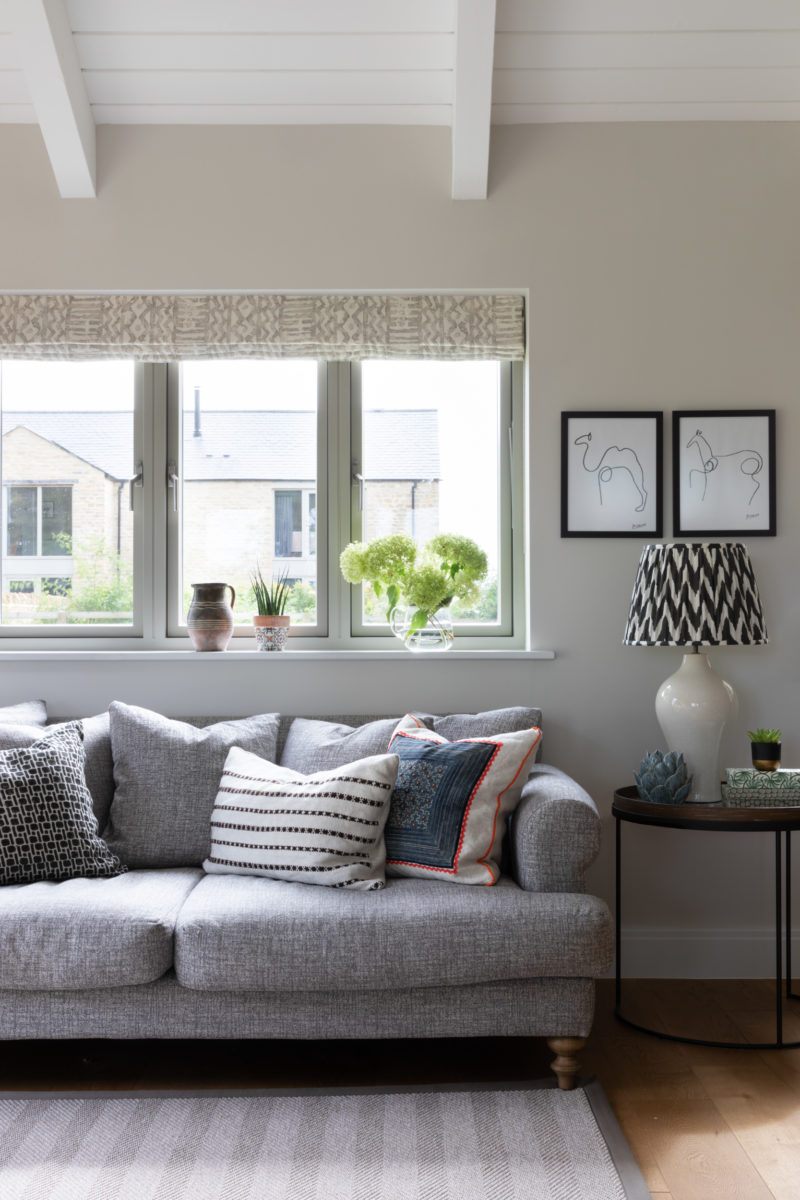 Update table lamps and cushions for a new look.
1.  ARRANGING PICTURES ON THE WALL
Art should be hung at eye level, as a focal point, or as part of a group of pictures or other objects.  Hanging pictures in groups to make a collage in a bigger area can look amazing in place of a single picture.
In a small room use fewer, larger pictures to trick the eye into imagining a larger space, rather than lots of small pictures.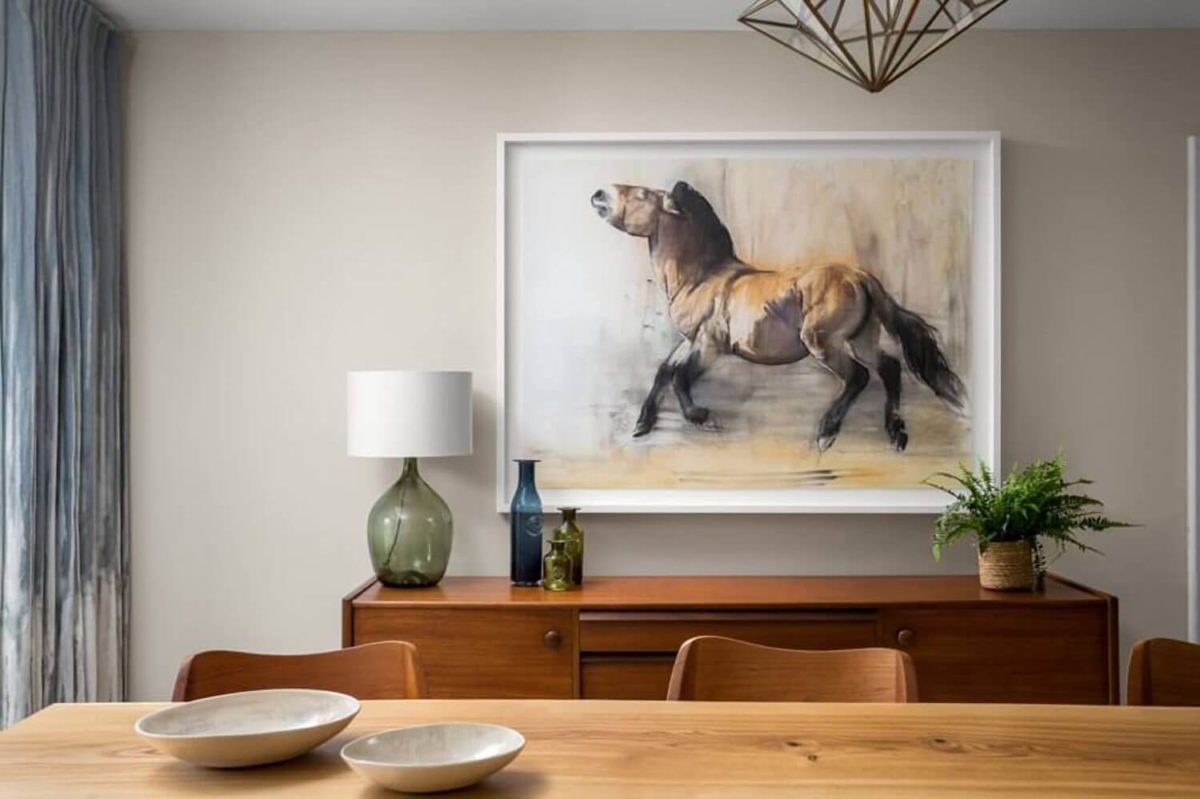 An original painting of a Przewalski horse makes a stunning focal piece in a dining room.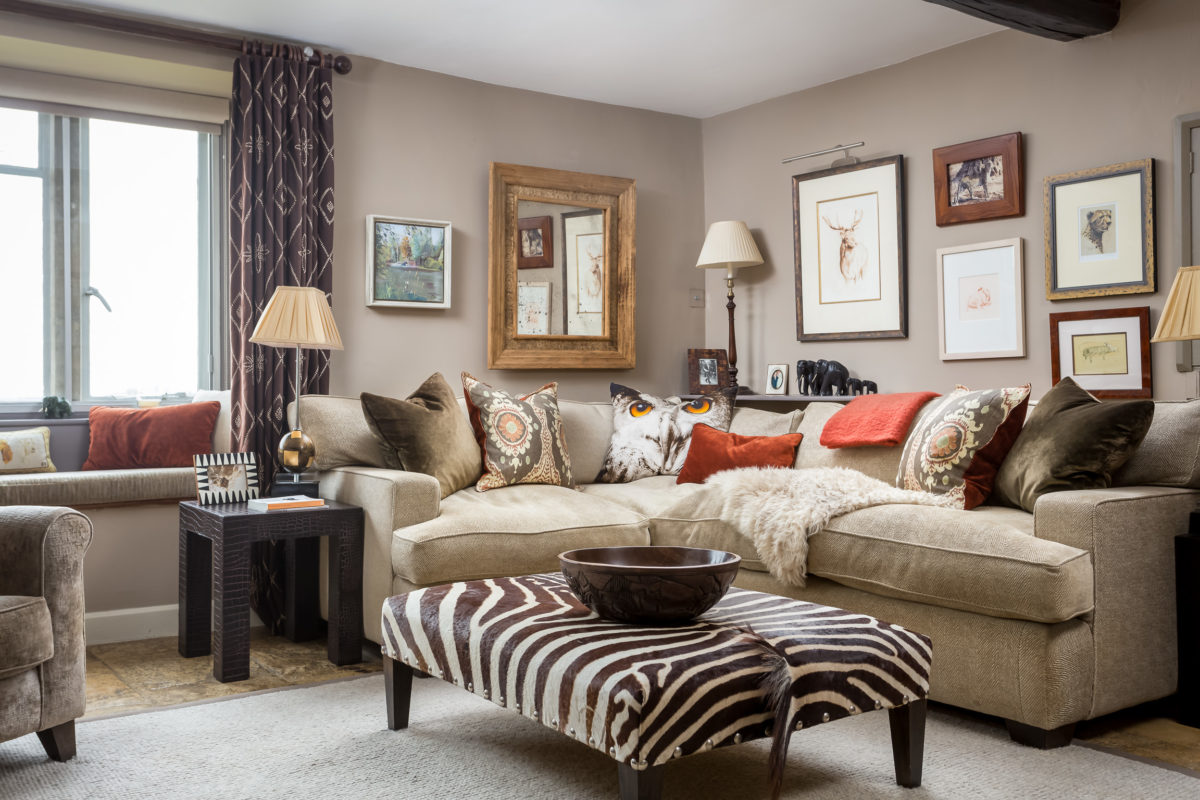 A beautiful antiqued glass mirror can also be a focal point.
2.  RE-DECORATE BY WALLPAPERING OR PAINTING A ROOM
Painting a room in the house is fun, simple and provides instant gratification.  Many of the paint manufacturers make choosing complementary colours easy by suggesting good combinations.  Farrow and Ball have created a stunning colour palette; Little Greene Paint is another favourite of ours; as is Paint and Paper Library.
Using dark colours creates drama and so long as it's lit well, the room will feel warm and moody rather than dark.  Lighter colours with dark highlights will give a feeling of fresh contrast and depth.
Current colour trends for 2021 favour the earth tones of terracotta, deep pinks, umber, burnt orange and olive green- all delicious with touches of indigo (one of our favourite colours).
Wallpapering is not as scary as it looks – and it's SO much fun to do!  Wallpaper behind a bed will decorate a bedroom and look stunning behind a simple, plain linen or velvet headboard.  If you're game but nervous about trying, start with the smallest room – a funky cloakroom is a bit of fun and no-one will be there long enough to realise that your lines may not match perfectly!
3.  ARRANGE ACCESSORIES AND DECLUTTER
Make groups of objects in odd numbers – three is ideal.  Stack things on a coffee table; for example, a bowl on top of a pile of books.  Likewise on the shelves of a bookcase – arrange the books in horizontal piles as well as vertical and intersperse books with photos, accessories and even small pictures.
Styling the mantelpiece (is this 'mantling' and dismantling?), another focal point particularly in country houses, is very much on trend in 2021.  Vary the height of objects – tall candlesticks or statues with smaller decorative pieces and framed photos.
This is the perfect opportunity to get rid of clutter – stuff you've forgotten is even there.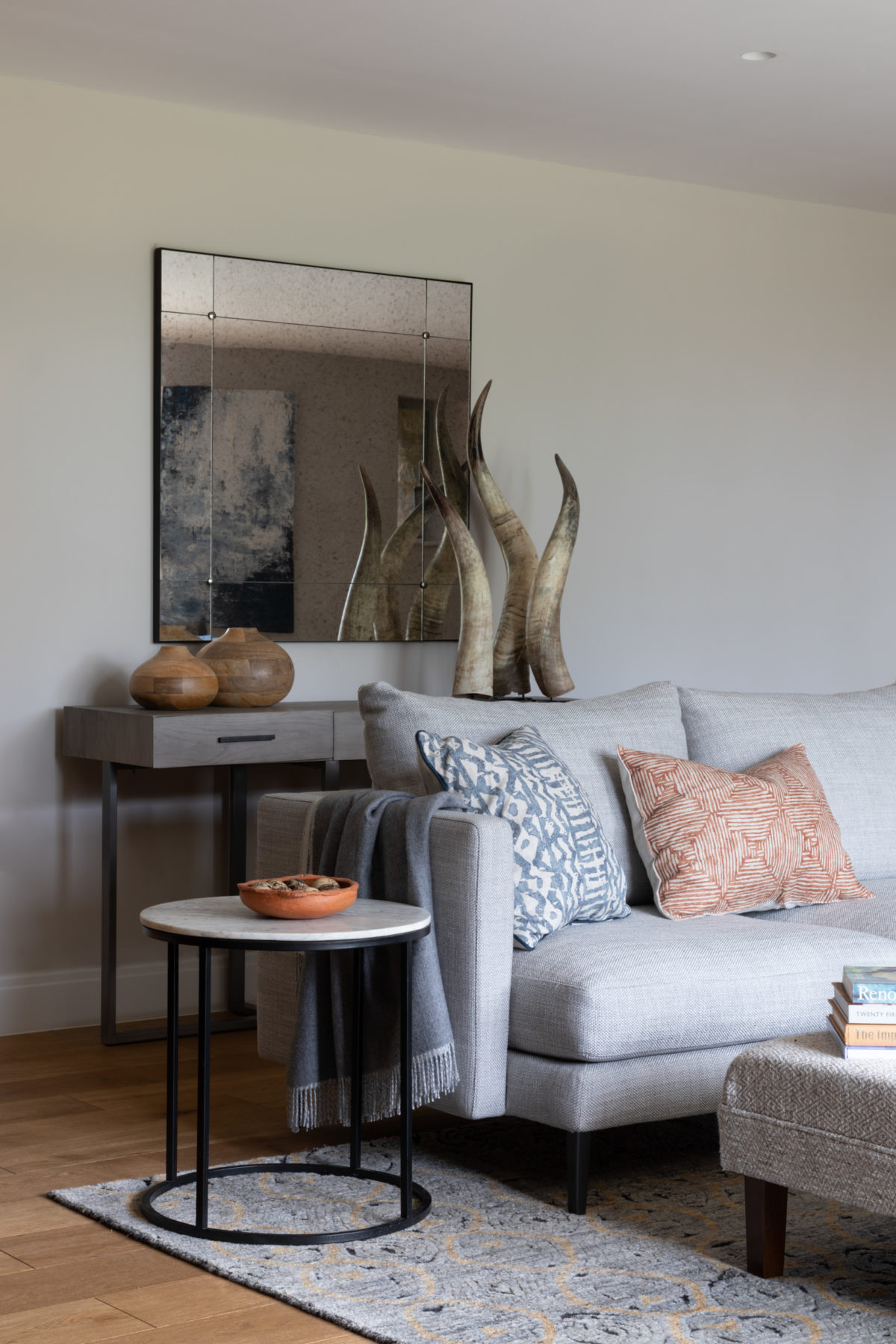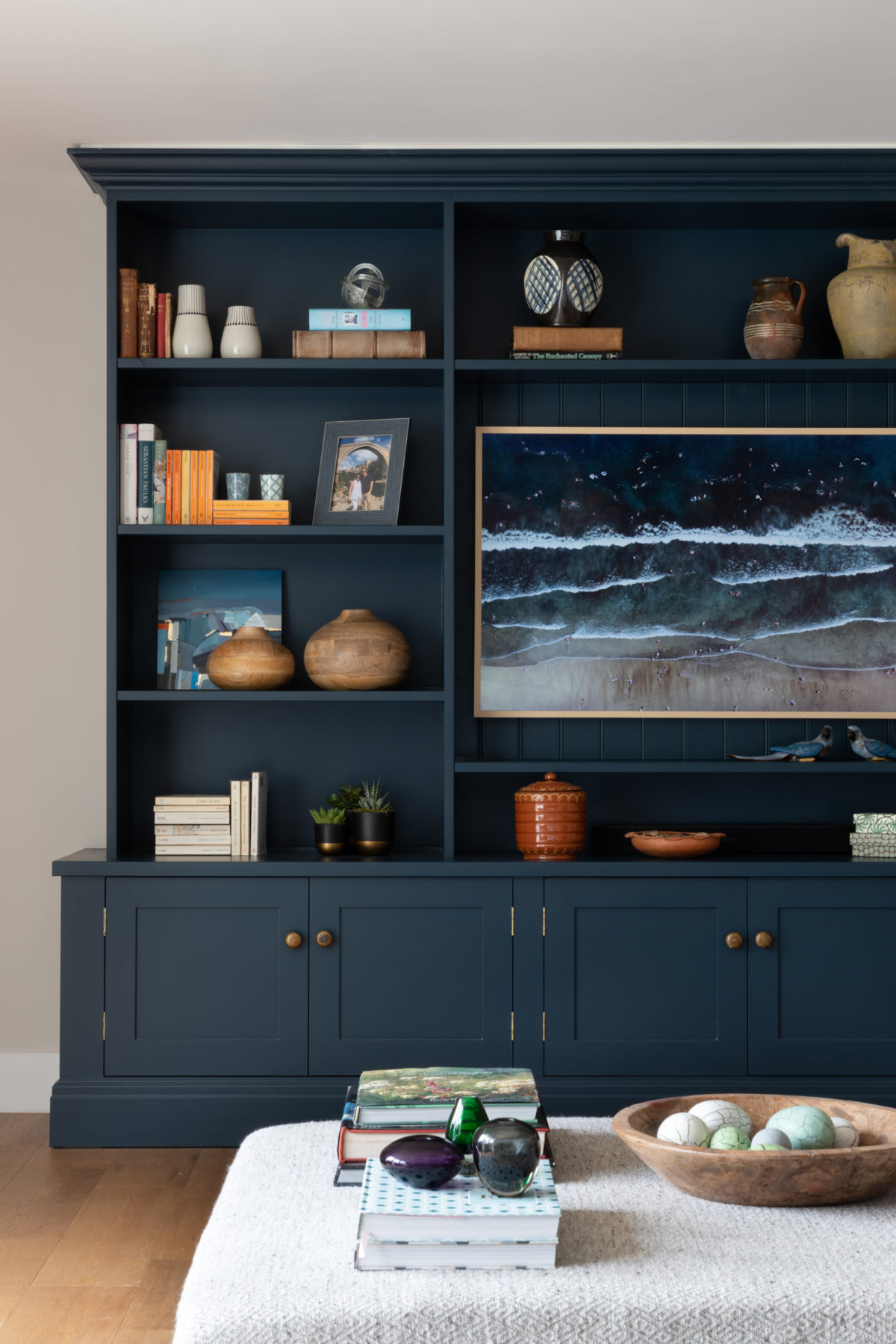 4.  ADD A BEAUTIFUL RUG
As well as adding warmth and colour to a room, a rug will pull together all the furniture that it touches.  Of course it's also a great way to add something lovely to look at, whether by it's texture or pattern.
Rugs need not cost a fortune – there are plenty of fabulous looking options at very reasonable prices.  The sisal-look rugs made by The Unnatural Flooring Company and  Weaver Green's rugs made from recycled plastic bottles are sustainable, eco-friendly, good looking and great value for money.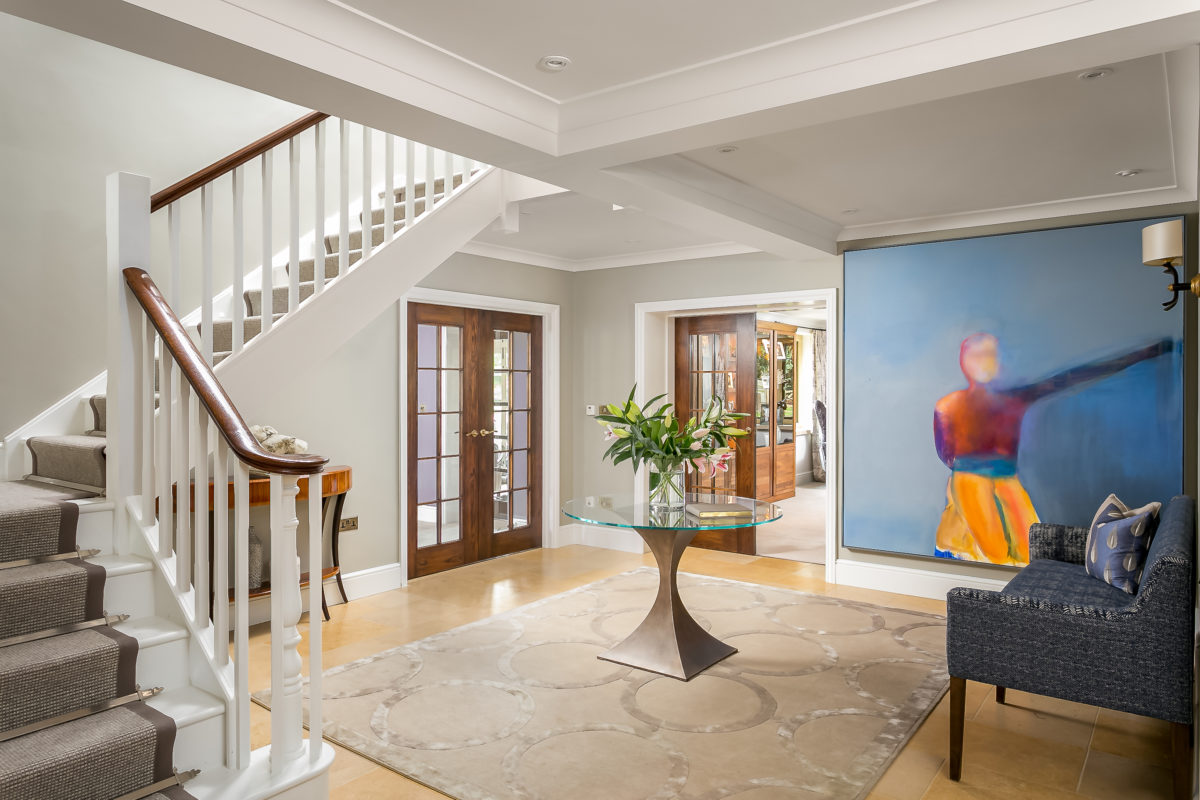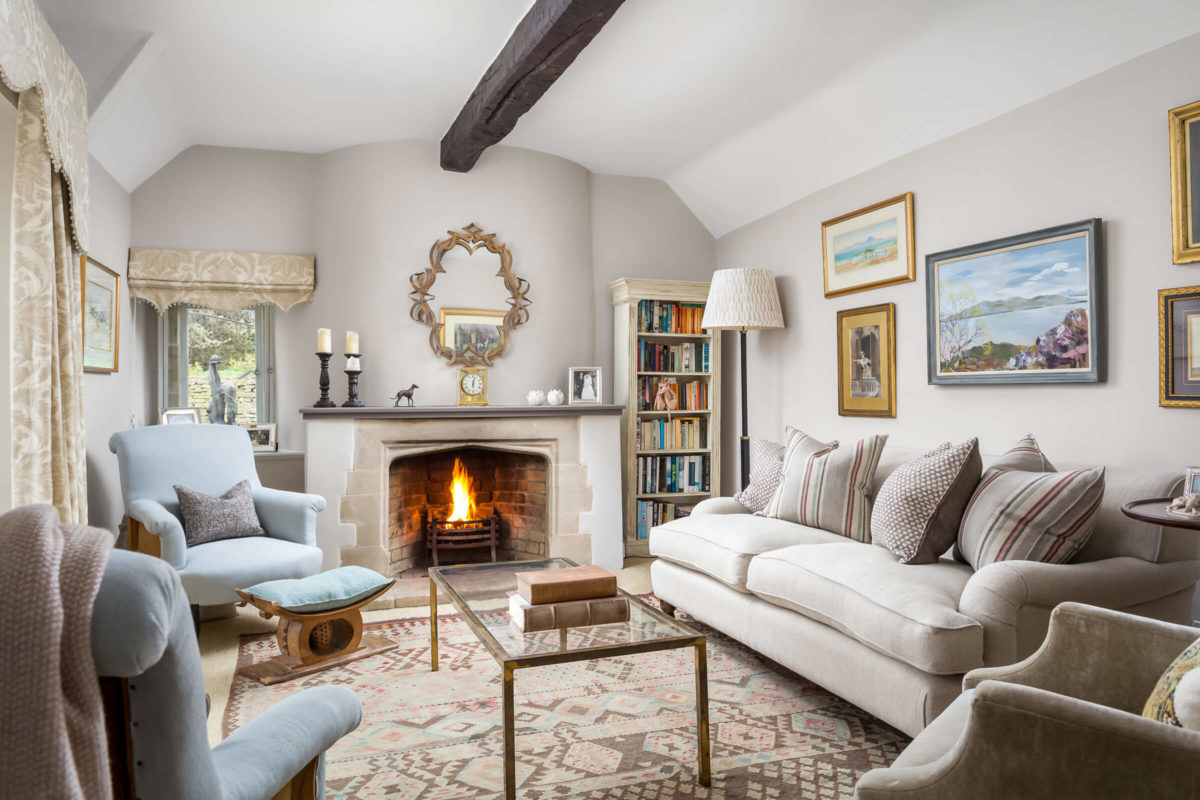 5.  PLACE TABLE LAMPS AS A FOCAL POINT
A pair of large, feature table lamps placed on a sideboard or cabinet just looks amazing.  Period.   It may also be the best way to add a soft layer of light for dining or relaxing.
We are well known fans of Pooky Lights and use them unashamedly in lots of our projects at JH Designs.  Finding antique artefacts and interesting ornaments that can be made into lamps and paired with silk lampshades is another great way to add some oomph and create a stunning statement.  Samarkand Designs have some wonderful silk Shibori and Batik fabric shades.
6.  CHANGE YOUR CUSHIONS
Ok, we all know that interior designers 'do' cushions.  Well, there's a good reason for it so we're not apologising!  Changing a few cushions costs very little and adds an instant pop of colour, texture and style.  Mix the textures and patterns; use square and oblong shapes together; GO BIG – make a statement; and arrange in groups on the sofa.
We custom make cushions from all the wonderful fabrics available to the design trade, but sometimes we cheat and buy in from high street stores.  And here's a trade secret – cushions can be expensive when custom made but make such huge difference that we are willing to forgo the profit for the benefit of the finished room.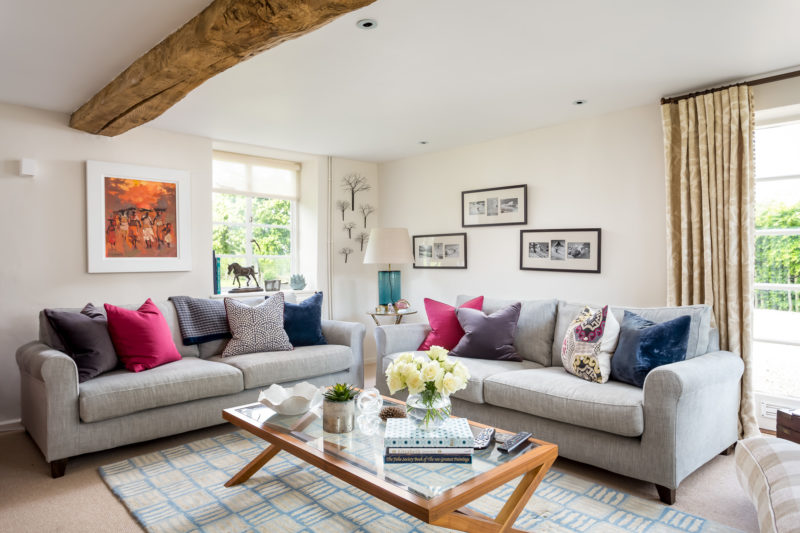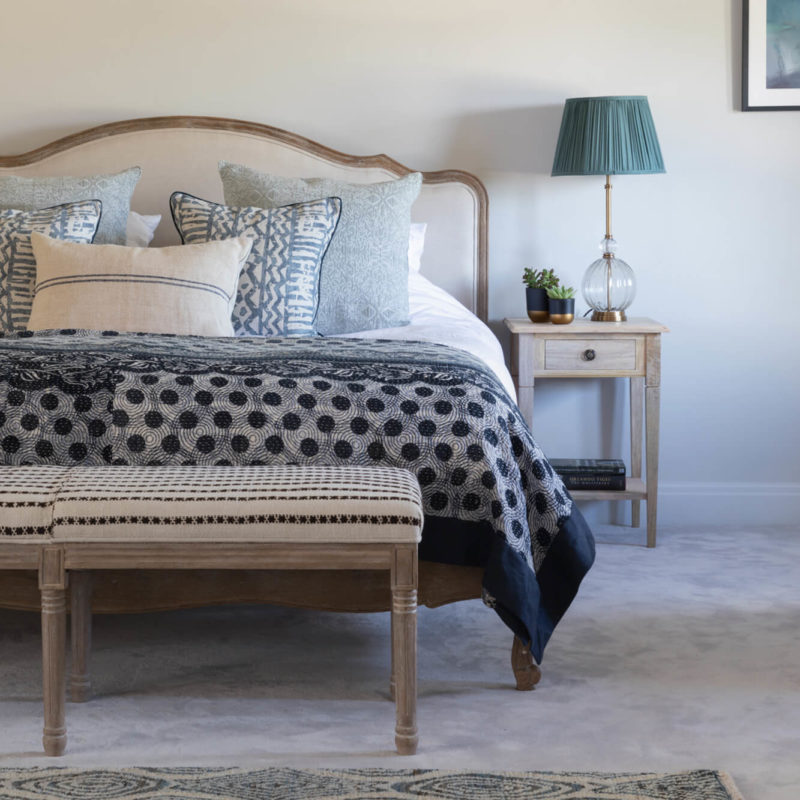 We hope we've given you some ideas for quick design fixes (or perhaps some bigger projects too?) at affordable budgets.  If you get stuck, give us a call and we'll be delighted to help you in any way we can.
Share this story, choose your platform: